Soletanche Bachy is involved in the construction and rehabilitation of hydraulic structures to improve water management and quality.
Our 360° expertise in sewage projects
Soletanche Bachy is involved in all stages of water management, from the design and construction of foundations, civil engineering, and equipment to the construction of turnkey wastewater treatment facilities.
Our aim: to help our customers better manage water resources and improve water quality.
Our experience in deep excavation projects enables us to master the geotechnical difficulties specific to each project, using the full range of existing techniques: diaphragm walls, cut-off walls, tunnels, soil improvement, barrettes, civil engineering, anchors, shafts, piles, soil freezing, etc.
What's more, we have a certain expertise in all the specific equipment used in wastewater treatment: lift pumps, screening systems, cleaning systems, emptying systems, deodorization systems, treatment systems, measuring systems, remote monitoring systems, etc. We are therefore in a position to propose the most appropriate equipment for each project, and to check its implementation ourselves.
Soletanche Bachy contributes to improving water quality at every stage of a wastewater network
Water catchment is the starting point of any water network. We build exploration and observation wells to search for aquifers. We build wells and pumping stations, as well as underground and above-ground reservoirs of all shapes and sizes.
Transporting and distributing water
Built several centuries ago, water supply networks have been modernized over the years. Their maintenance, repair, reinforcement, and extension are more than necessary, especially in large conurbations where urban populations continue to grow.
At Soletanche Bachy, we have two subsidiaries specializing in microtunneling (Bessac and Rob Carr) to improve water supply networks.
In cities, soils are impermeable, and heavy rains cause flooding. The first rains are polluted when they meet the ground. It can also saturate existing infrastructures and when it does, run off into watercourses, causing pollution. To counter these environmental problems, we build stormwater tanks.
In France, to improve water quality in the Seine for the 2024 Olympics in Paris, we built, among other things, the Austerlitz rainwater storage tank.
Water treatment and discharge
It's essential to ensure the quality of the wastewater used for domestic and industrial consumption. And to clean up this water, we build wastewater treatment plants all over the world, above or below ground, in all shapes and sizes.Once the water has been treated, we install outfalls equipped with diffusers to return water that complies with requirements to the natural environment.
We also build ultra-low-carbon concrete pipes, as on the project to discharge treated water at Bonneuil-en-France, where more than 912 ml of Exegy by Soletanche Bachy ultra-low-carbon concrete pipes were installed.
Geotechnical engineering and special foundations for hydraulic and drainage structures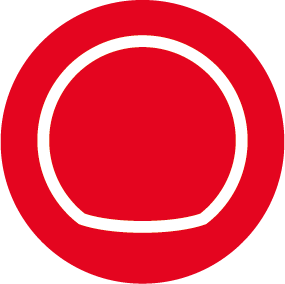 Shafts
Diaphragm wall, Berlin-type wall, secants piles, combi-walls
water and wastewater projects carried out worldwide
of Exegy by Soletanche Bachy ultra-low-carbon concrete pipes were produced by Bessac teams on the Bonneuil site in France.
Soletanche Bachy's advantages