Comprehensive expertise in precast concrete
Soletanche Bachy carries out a large number of foundation and underground works using precast concrete solutions: piles, retaining walls, quays, etc. The Group relies on strong in-house expertise and a network of subsidiaries with cutting-edge precast know-how.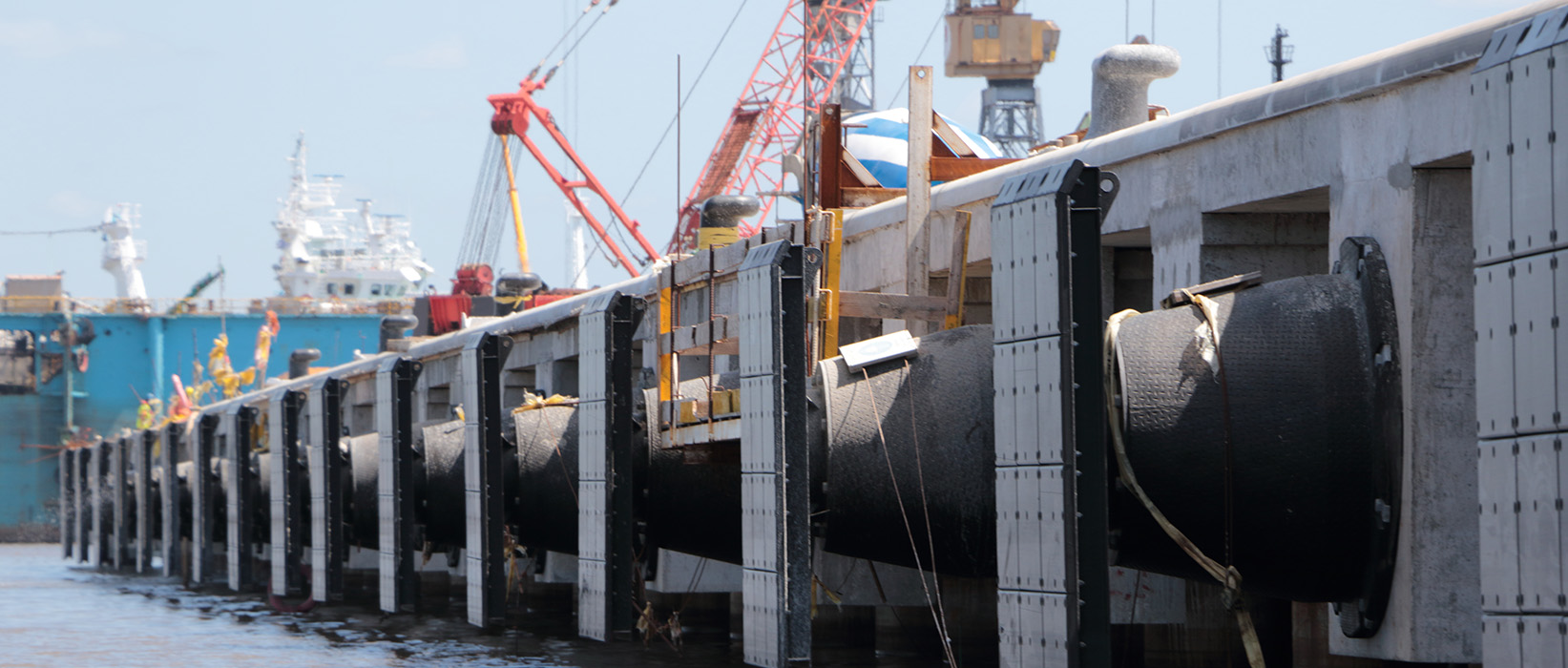 Precast concrete elements offer many advantages, such as an excellent finish quality, thanks to their production in a controlled industrial environment (temperature, formulation, setting, molding, etc.).
They also provide greater control over jobsite operations, as they are not manufactured on site and do not depend on a concrete plant. Time savings are also significant, since prefabricated solutions require no concrete setting time and can be implemented at high production rates. Not to mention that they require less excavation work and less manpower.
Finally, they can be used in a wide range of applications: 
Soletanche Bachy's expertise
Every year, Soletanche Bachy produces:
linear metres of precast piles
m² of precast retaining walls
linear metres of precast segments
linear meters of pipe for microtunnels
precast plants in 5 countries
Precast concrete, an environmental solution
Precast concrete elements offer many environmental benefits:
Less concrete consumption
Reduced concrete volumes (up to -40%)
Little risk of run-off
No spoil production for piles
Fewer transport-related CO2 emissions
No need for on-site concrete batching plants or heavy equipment