Innovation has been central to our identity
Since its creation, Soletanche Bachy has been responsible for numerous disruptive innovations in soil technologies and foundations. And thanks to our equipment, materials, methods and research experts, we are continually improving our processes, our machines and our materials to meet your new challenges and anticipate those of tomorrow.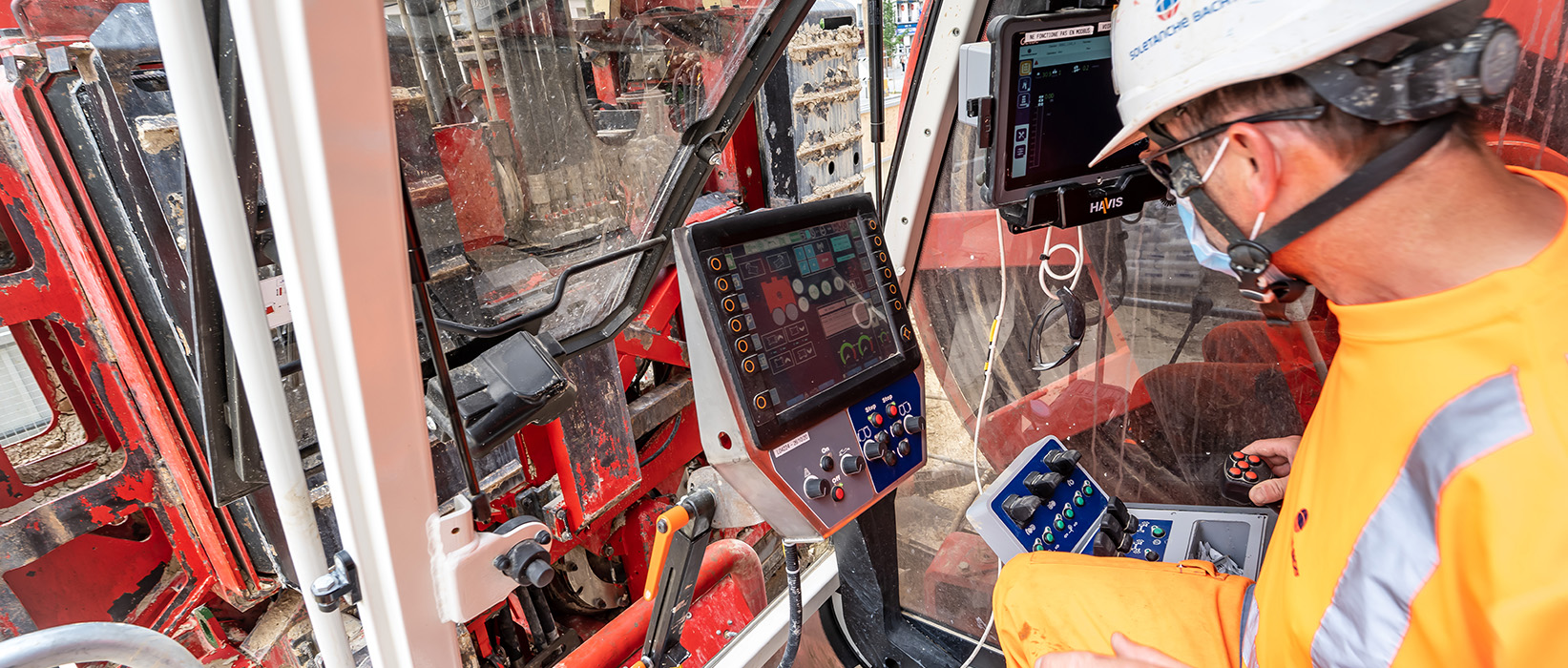 At Soletanche Bachy, innovation starts on the ground
Productivity, safety, environment: all over the world, our worksite teams are behind numerous innovations in the implementation of our processes and our equipment. This creativity has often been recognised by innovation awards, competitions and calls for ideas.
Innovation to support the environment
Our innovation capabilities allow us to reduce our operations' CO2 emissions by acting on several levels:
Equipment
We are working on electrification of our machines, with the introduction of the Hydrofraise® with an electric power pack on many worksites. We also use battery packs to smooth power peaks required for our drilling fluid production plants. Finally, we use optimised engines, latest-generation fuels and operator assistance systems to consume less energy.
Materials
In addition to our EXEGY by Soletanche Bachy range, we call on our laboratory to develop innovative low-carbon materials, such as cement-free concrete made from activated slag.
Processes
We have notably developed the recycling of jet grouting spoil, as well as the system of threaded piles, which halves the amount of concrete used and does not produce any spoil, eliminating truck traffic to remove it to landfill.
Research & Development at Soletanche Bachy
At Soletanche Bachy, R&D brings together our technical experts and our subsidiaries to align research projects as closely as possible with your needs or your worksite challenges.
For example, Soletanche Bachy is developing Biocalcis®, a biotechnology that imitates natural calcification processes to cement the ground in place while maintaining its initial porosity. This has a range of applications, including: restoration of reinforced backfill walls, combating soil liquefaction, treatment against internal erosion of dykes, etc.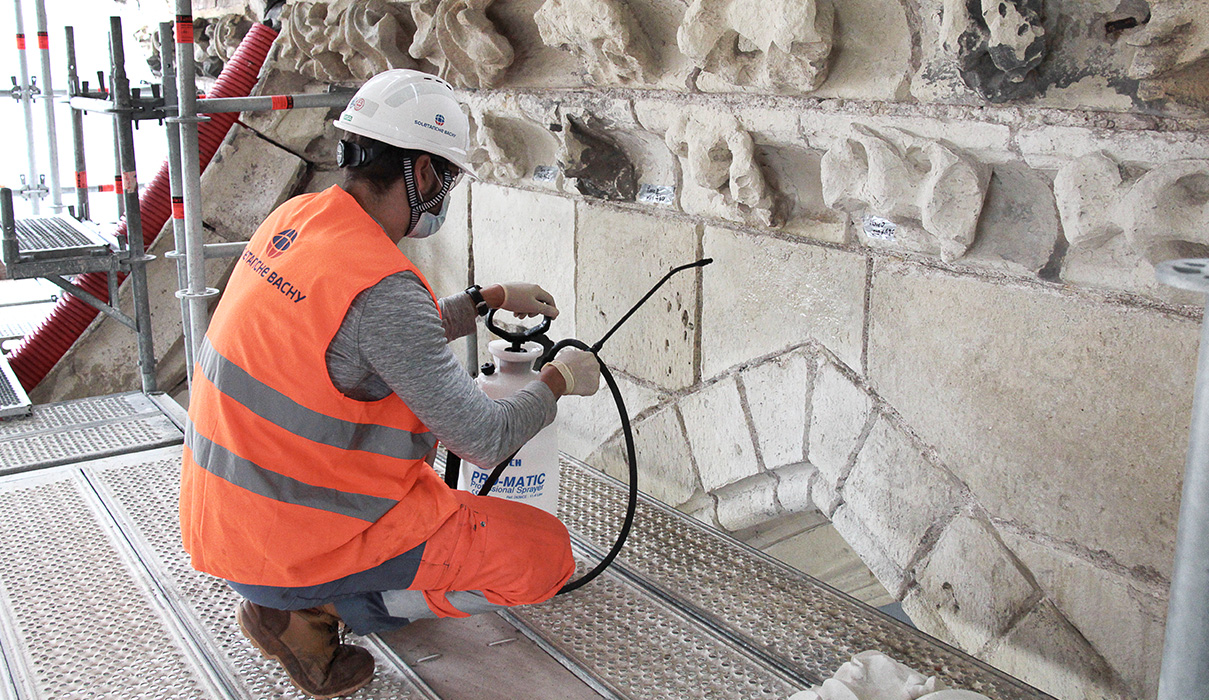 In the 1970s, Soletanche Bachy developed the Hydrofraise®, a benchmark machine for boring diaphragm walls.
We have been constantly developing it since its creation. It is now available in several versions:
Compact for work with limited headroom,
Containerisable to reduce shipping time and carbon footprint
With a gripping kit for very hard ground,
Equipped with an electric power pack, or even all of these at the same time.
To date, Soletanche Bachy has received 60 innovation awards internationally, including 22 from the French Federation of Public Works, such as :