EXEGY by Soletanche Bachy: our low-carbon concrete solution for foundations
With EXEGY by Soletanche Bachy, we put our expertise in foundations and ground technologies, and our long experience in low-carbon concrete, at your service. Our aim is to help you reduce the environmental footprint of your projects.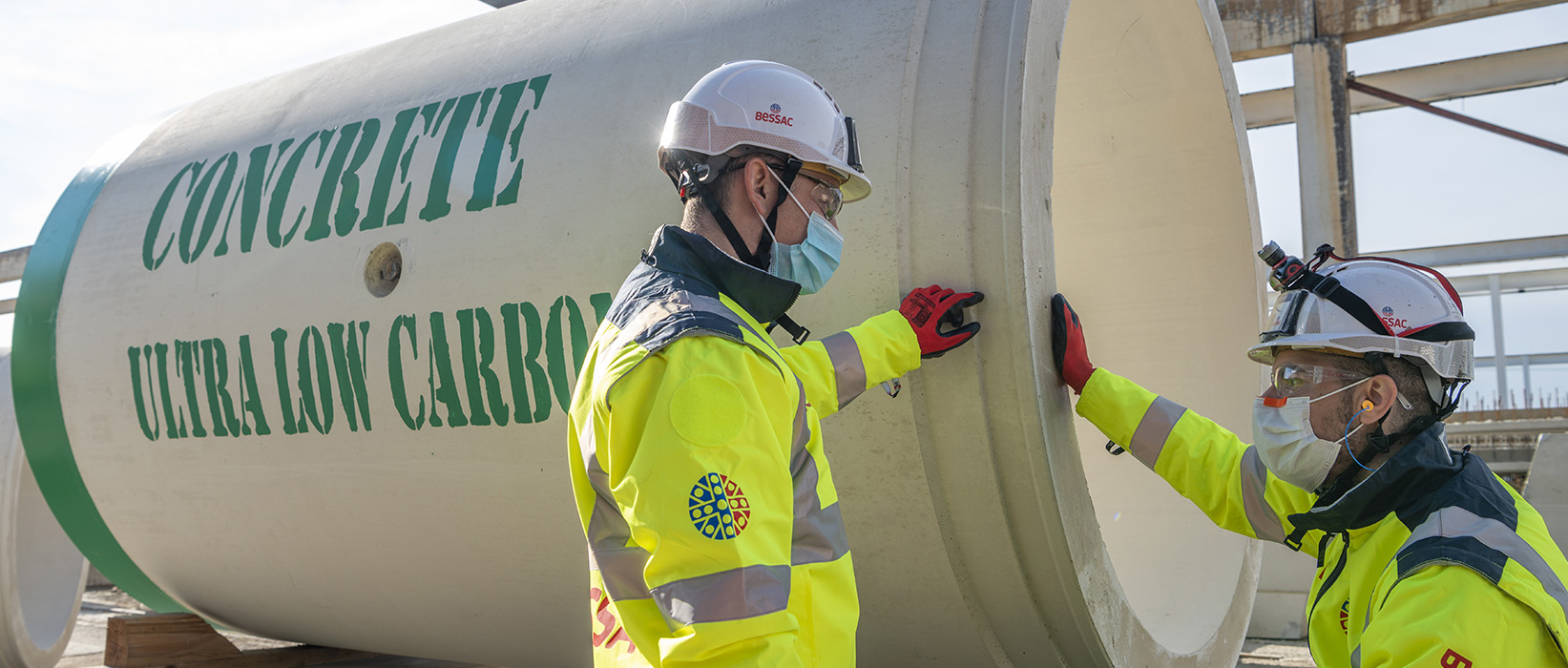 Our offer
EXEGY by Soletanche Bachy is a package of materials and services to provide you with the low-carbon footprint concretes and foundation grouts best suited to your project.
Low-carbon materials for all strength classes
Depending on the strength class, specifications and CO2 reduction objectives of each project, we can:
Propose standard concretes and grouts, using alternative cements and binders on the market (if available in your region).
OR
Produce customized concrete and grout formulations by recombining components in a controlled process, to achieve a high level of CO2 reduction or if there are no alternative solutions or binders available locally.
Exclusive services to benefit from Soletanche Bachy's expertise in materials
Materials laboratory (specifications, mix design, testing, etc.)
Supply (search for alternative binders in the region)
Supplier relations (identification of low-carbon concretes on the market)
Low Carbon, Very Low Carbon, Ultra Low Carbon: what are we talking about?
The EXEGY by Soletanche Bachy nomenclature establishes CO2 reduction classes in relation to conventional concrete/compounds, depending on the quantity of clinker-substituting binders in the cement:
Our expertise
With EXEGY, you benefit from the expertise of Soletanche Bachy's materials department in the qualification, formulation, technical validation and on-site implementation of the Low Carbon concretes and grouts best suited to your project.
We design, test and install low-carbon concrete/concrete mixes tailored to your project.
Search for alternative binders in the region
Thanks to its purchasing department, Soletanche Bachy checks the availability of alternative binders in the region of your project and ensures their supply.
We identify the best low-carbon concretes and grouts on the market.