Offices, housing, shopping centers, monuments, high-rise developments or high environmental quality real estate complexes, Soletanche Bachy puts all its expertise at the service of our customers' real estate projects.
Soletanche Bachy is involved in the design-build of offices and residences. We also build multi-storey underground cars parks especially for towers.
Geotechnical solutions for every building project
We adapt our geotechnical and foundation solutions to the type of structure, the nature of the soil and the risks associated with the geographical location of these buildings: great heights, seismic risk, sloping ground, etc.
From deep foundations to retaining walls and cut-off walls, we offer our customers a complete range of processes to meet all the requirements of a building project.
Soletanche Bachy is also committed to helping its customers and partners build cleaner, more environmentally-friendly structures through LEED* (Leadership in Energy & Environmental Design) and BREEAM (Building Research Establishment Environmental Assessment Method) certification. We use our EXEGY by Soletanche Bachy low-carbon concrete solutions, as well as numerous processes and variants to reduce the environmental footprint of our projects.
*Certification guaranteeing maximum respect for the environment from the design stage through to the end of the building's lifecycle.
We design tailor-made equipment for work in dense urban environments, such as our compact electric Hydrofraise® and acoustic tarpaulins. We also adapt our interventions and work schedules so as not to interrupt the activity of surrounding structures or the building on which the work is being carried out.
Restoration and modernization of historic buildings
Soletanche Bachy is involved in numerous projects to extend the lifespan of historic monuments or to rehabilitate/modernize them to adapt their spaces to new uses or to meet safety standards for the reception of the public.
We reinforce existing foundations, using techniques such as underpinning, jet grouting, solid groutings, micropiles, shotcrete and diaphragm walls. For the famous Louvre Museum, we produced no fewer than 400 Jet Grouting columns, 200 grouting bores, 150 ground anchors, 850 nails, as well as 100 micropiles for the in-ground pressurization system, while the museum remained in operation during the works. Soletanche Bachy has also worked on other iconic monuments such as the Grand Palais and the Arc de Triomphe in Paris.
We create new underground spaces using our underpinning techniques. In 2006-2007, at the Bolshoi Theatre in Moscow, we created 4 basements descending to 22 m below the stage, using diaphragm walls and barrettes.
We also carry out major refurbishments, such as the Norblin Factory site in Warsaw, Poland, and the Couvent des Jacobins in Rennes, France.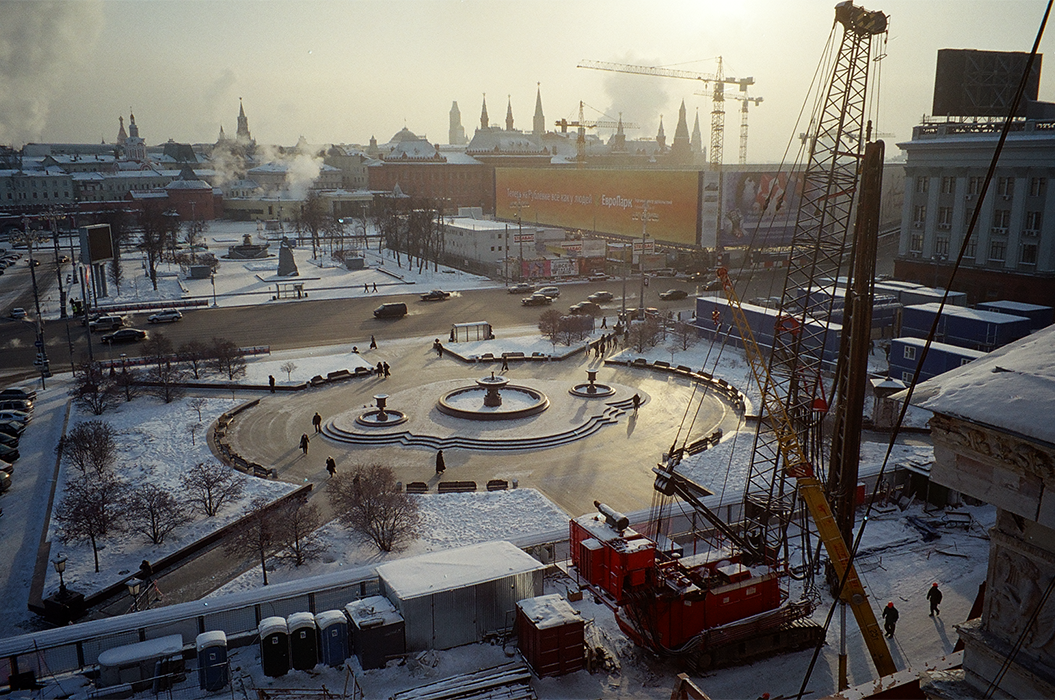 Hidrill, a drilling method ideal for urban environments
Developed by Soletanche Bachy, the Hi'Drill® is the winning combination of the rotation and thrust capabilities of a conventional drill head and its resonance, which pushes back the limits of traditional drilling.
With Hi'Drill®,
☑️ Drilling in all types of soil: from the softest to the hardest, it is particularly effective in heterogeneous soils, including through wood and reinforced concrete.
☑️ Faster drilling: The Hi'Drill® process achieves higher drilling rates than traditional methods.
☑️ Thanks to the frequencies and amplitudes characteristic of the method, drilling near or through sensitive structures is carried out without any structural risk.
☑️ We drill with greater precision: Hi'Drill® makes it possible to control the deviation of our drill holes.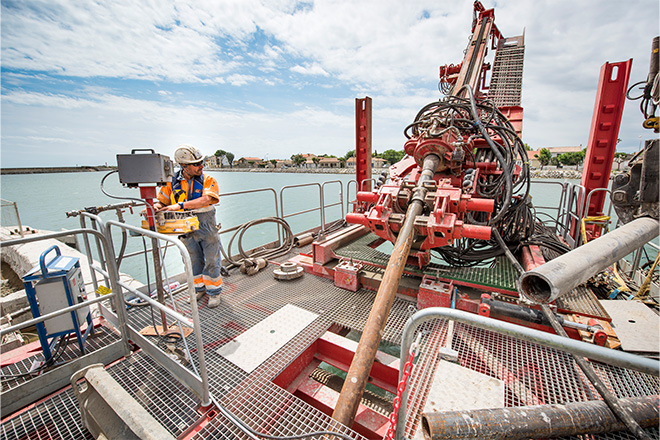 Geotechnical engineering and special foundations for buildings
In Kuala Lumpur (Malaysia), Soletanche Bachy built 125 m-deep barrettes for the foundations of the Petronas Towers.
Roger Bullivant, Soletanche Bachy's UK subsidiary, produces an average of over 1,200 km of prefabricated piles per year for foundations for single-family homes.
Over 1,423 Jet Grouting columns were built by Soletanche Polska teams as part of the restoration of a historic monument in Warsaw, the Norblin Factory.
Soletanche Bachy's advantages