Soletanche Bachy, the partner for your dam project
Soletanche Bachy builds on its water engineering expertise to take on dam construction and repair projects as a main or specialist contractor.
Long-standing business activity
The history of Soletanche Bachy is closely related to dam development. Expanding on the boring and grout injection expertise it employed on a large number of projects in France and North Africa from the 1930s to the 1970s, the Group took part in the construction of very large dams around the world over the following decades. It builds on a track record going back more than a century to offer its customers the solutions best suited to the requirements and special features of each project.
Around the world, dams provide important services including water supply, irrigation, electricity generation and flood control.
Our geotechnical and special foundation solutions for dams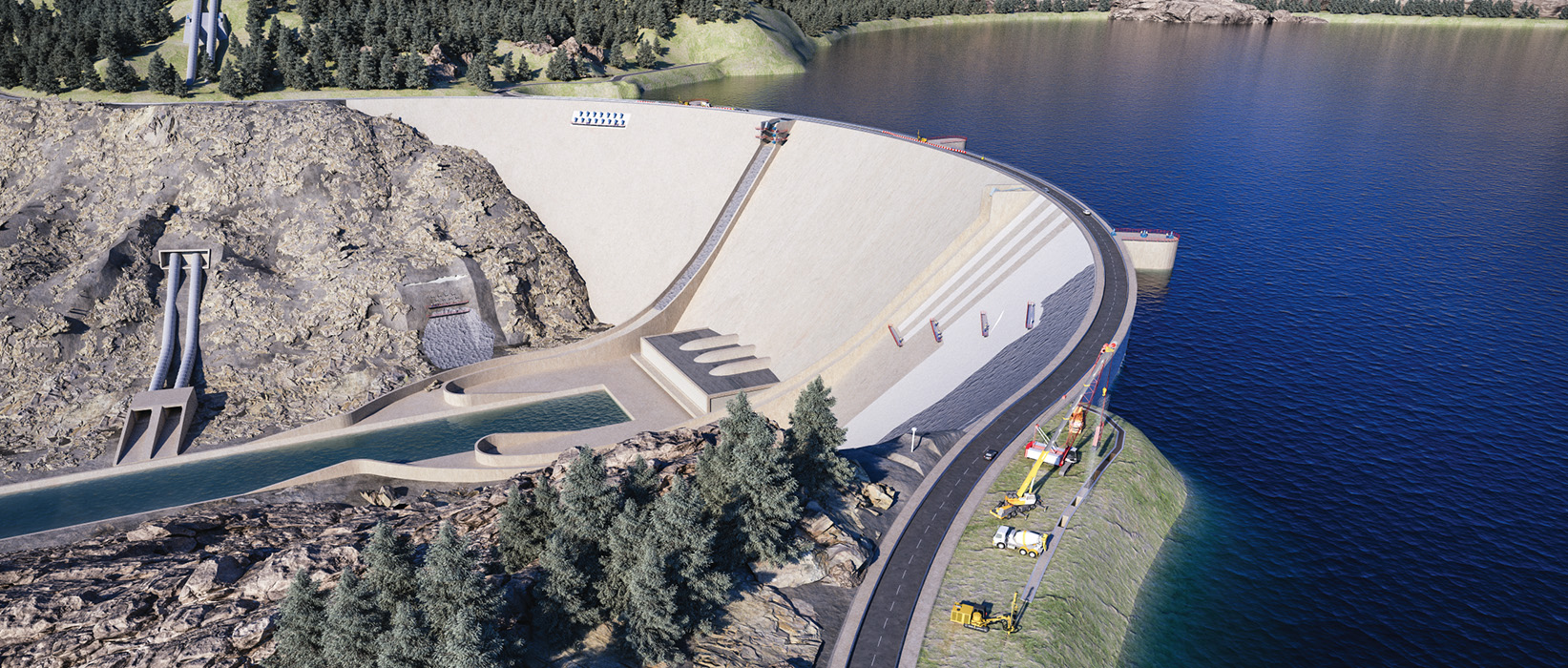 Penstocks foundations anchoring
Water intake tunnel
Cut-off wall using grouting
Soil improvement
Drainage
Water reservoir slope stability
Cut-off wall
Structural strengthening using vertical PT anchors
Dam monitoring
Diaphragm wall
Cut-off wall using jet grouting
Rock stabilisation
Soil improvement using jet grouting
Our geotechnical solutions are based on 3 types of intervention
Soletanche Bachy adds exclusive services that make the most of the Group's dam expertise (project teams, equipment, innovation, engineering, safety and environment).
Our aim: Control risks to ensure the long-term viability and profitability of your hydraulic and hydroelectric facilities.
Depth of the cut-off wall built by Soletanche Bachy in 1990 to repair internal erosion at the Mud Mountain Dam in the United States.
Length of the cut-off slurry wall built by Soletanche Bachy in 1992 as part of the construction of the Yacyreta Dam in Argentina.
Soletanche Bachy's advantages