We offer services backed up by unique technical expertise
At Soletanche Bachy, we offer you an integrated solution for your projects. This combines the best technical solution with high-level technical services, delivered
by our experts at every stage of your worksites: design, manufacture of machines or tools and the development of materials.
The most advanced geotechnical engineering support on the market
With Soletanche Bachy, you can rely on the world's largest network of specialist geotechnical engineers. Design, methods, dimensioning, planning, equipment, digital, materials: our experts are involved in every aspect of your worksites.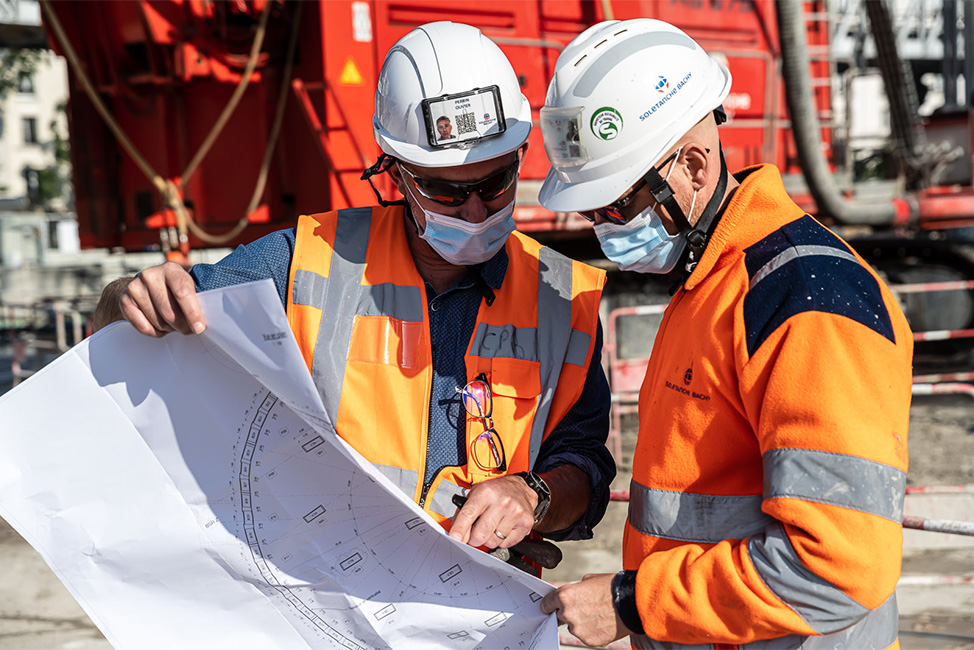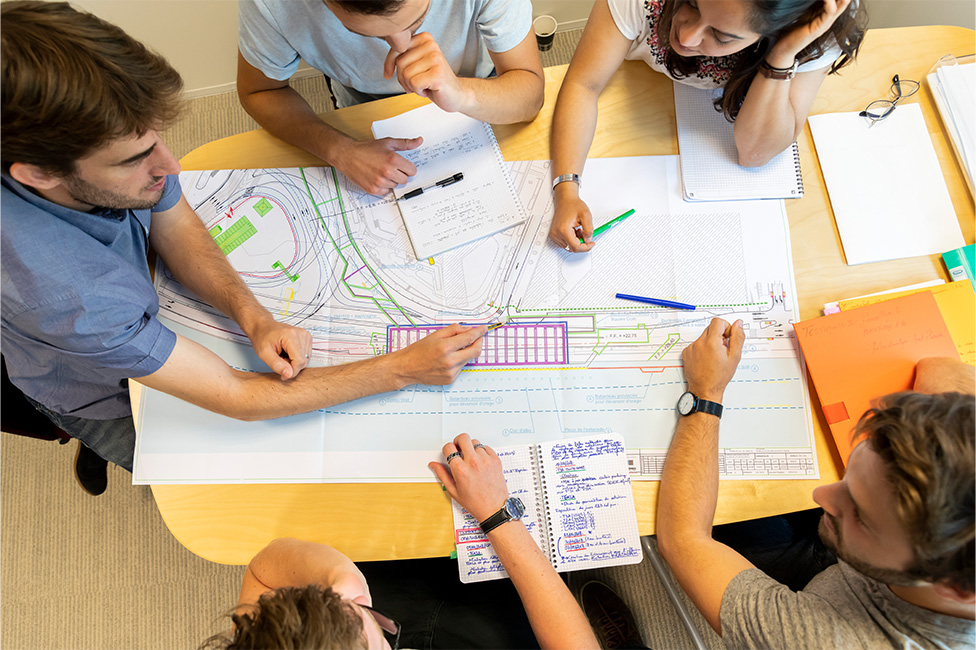 In-house design offices at every stage of your projects
You have access to Soletanche Bachy's 30 in-house design offices, which design highly effective basic solutions or alternatives to make your projects more economical, more environmentally-friendly or more efficient.
We also carry out detailed design to optimise the dimensioning and execution of worksites (quantities, budget, planning, innovation, environment, etc.). 
Equipment designed and manufactured in-house and adaptable to each project
Soletanche Bachy has its own equipment line capable of designing and manufacturing bespoke machines and equipment to respond to the complexity of your project:
Hydrofraises®, buckets, grouting pumps, Cutter Soil Mixing, tunnel-boring machines, barges for maritime works and all types of special work machinery (pile-driving, piling rigs of any capacity, etc.)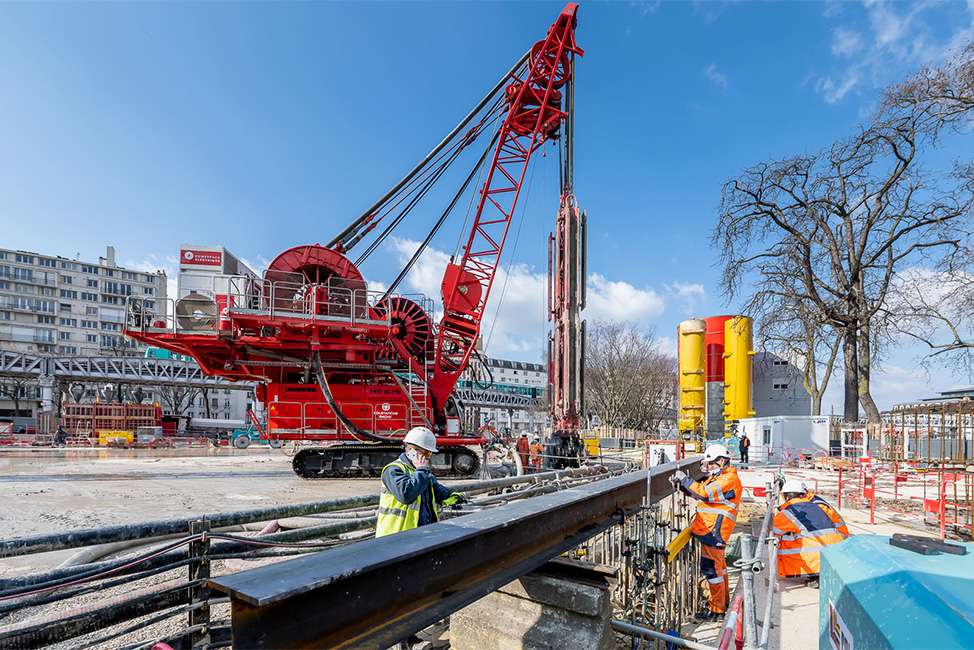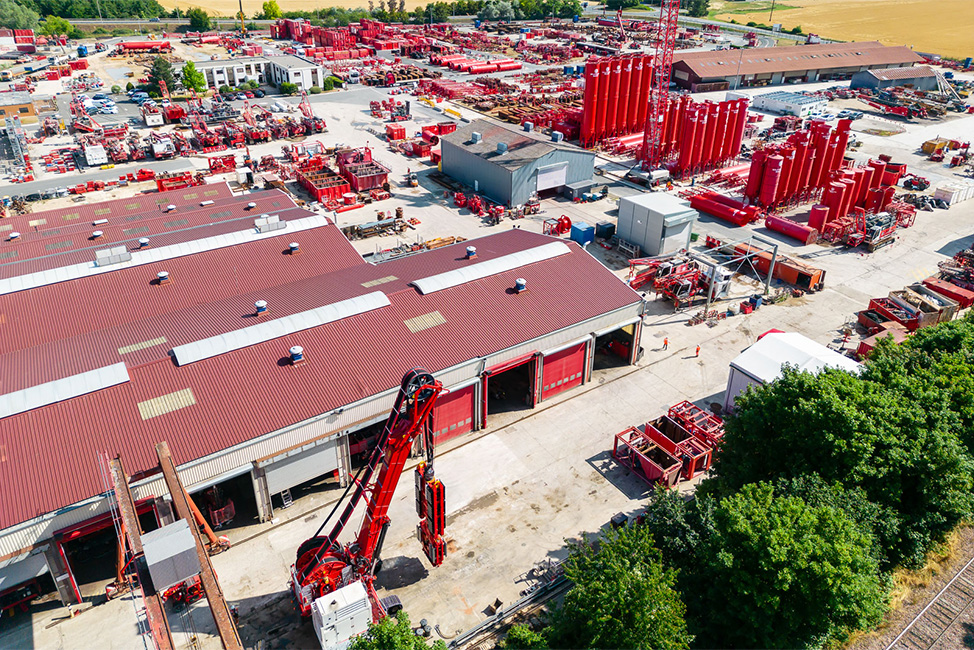 A complete range of equipment
In addition to "made in Soletanche Bachy" equipment, you also have access to our fleet of machines and tools, which can be rapidly deployed anywhere in the world. You can draw on reliable and efficient equipment, available stocks of spare parts and competent and trained mechanics within our internal network.
You benefit from our complete vision of the market and our close relationships with all the major international and local manufacturers.
Expertise in materials and drilling fluids to support your worksites
The Soletanche Bachy group's materials laboratory means you benefit from the best range of materials and drilling fluids in terms of value for money and environmental impact. Our experts analyse specifications, research materials and suppliers, conduct trials and tests, and develop mix designs for concretes, grouts, bentonites and polymers. When launching the works, they also ensure that the materials deliver the expected level of performance.
The Soletanche Bachy materials laboratory consolidates all the Group's know-how in EXEGY by Soletanche Bachy low-carbon solutions.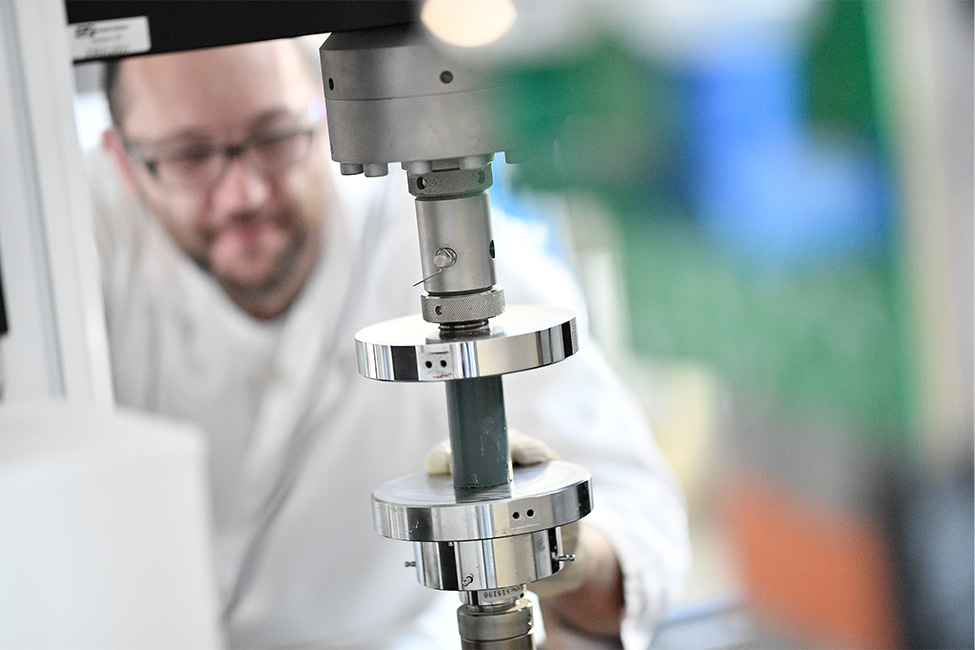 Hydrofraises
In the 1970s, Soletanche Bachy developed the Hydrofraise®, a benchmark machine for boring diaphragm walls.
We have been constantly developing it since its creation. It is now available in several versions:
compact for work with limited headroom,
containerisable to reduce shipping time and carbon footprint with a gripping kit for very hard ground,
or equipped with an electric power pack, or even all of these at the same time.