All the expertise of Soletanche Bachy in the recommendations on temporary groundwater lowering published by the CFMS
The design office of Soletanche Bachy France brings once again all its expertise in the redaction of a new guide for temporary groundwater lowering, result of collaboration between the CFMS (French Committee for Soil Mechanics) and the SFEG (French Union for Water and Geothermal Energy)
Our experience shows that groundwater problems are among the most misunderstood by those involved in the construction process. This leads to an incorrect understanding of the issues and risks.
However, temporary groundwater lowering (which consists of modifying flows in the ground generally for the purpose of carrying out an excavation) can cause numerous problems, even disasters, which are always expensive and can sometimes have dramatic consequences, due to:
Inadequate surveying;
Incorrect design;
Hazardous construction choices;
Faulty execution;
A lack of monitoring during execution of the work;
A lack of monitoring and maintenance throughout the drawdown.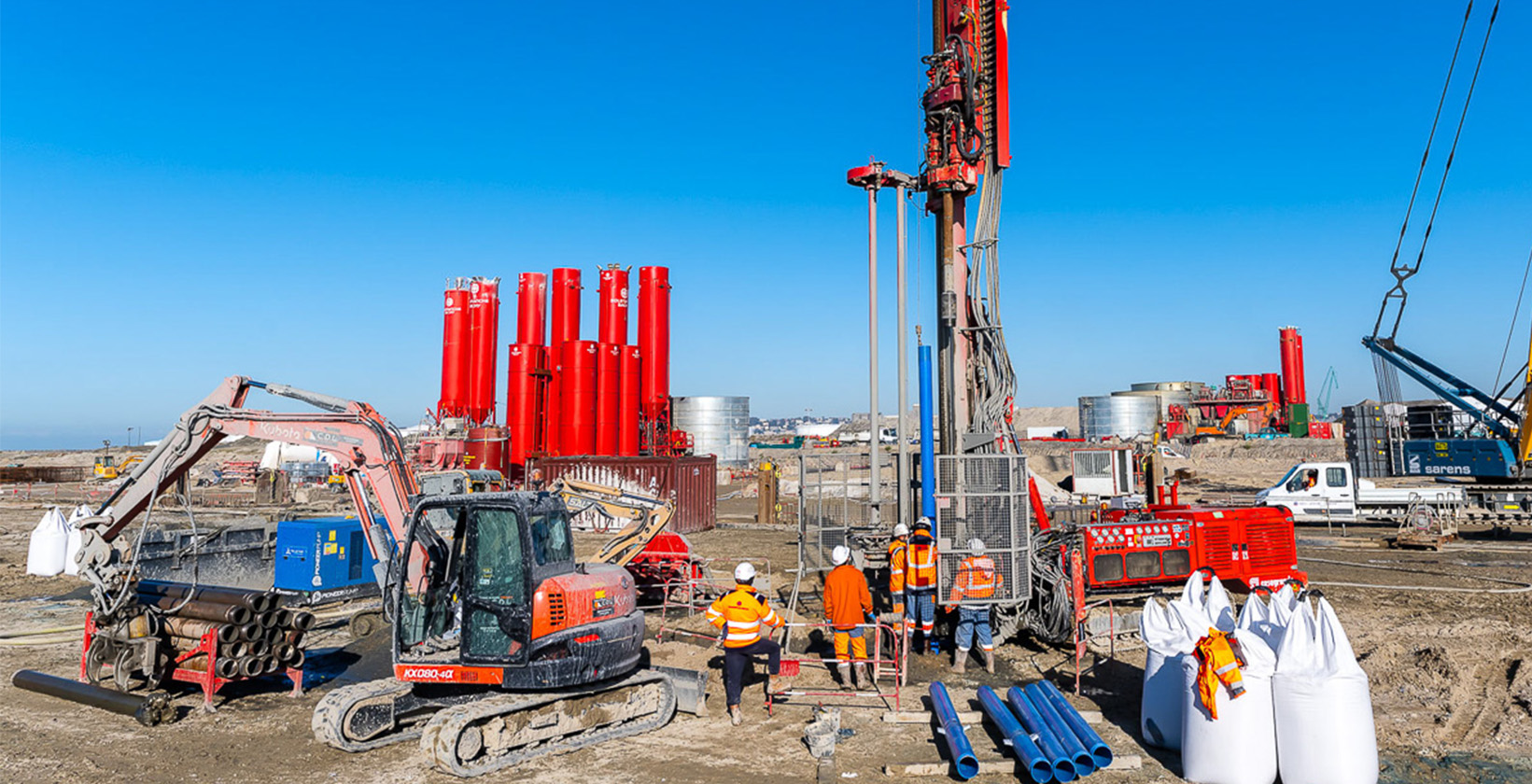 This is precisely the objective of the CFMS recommendations: Raising awareness among all those involved and convince them to treat groundwater lowering operations as projects in their own right, to be incorporated into the preparatory work, organisation and progress of the work that requires it.
At Soletanche Bachy, we are proud to have participated in the development of the new guide, by sharing our expertise in foundations and soil technologies, but also our long experience of groundwater management that we systematically integrate into all our worksites.
Another strong point of the CFMS guide: It also emphasises the physical aspect of the procedure, in order to give readers the necessary overview. "Underground hydraulics cannot be reduced to the application of formulas or to excessive confidence in the bright colours of sophisticated digital models." says Nicolas Utter, Design Office Director at Soletanche Bachy France. "The success of these waterproofing operations relies first and foremost on the solid experience and expertise of our teams around the world."
As said Henri Cambefort, Technical Director of Soletanche Bachy from 1946 to 1975, "Engineers have plenty of formulas to solve problems of underground hydraulics. But which one should they choose? When the engineer is good, the formula is good."