Soletanche Bachy brings its technical expertise to rail and metro transport
Every day, millions of us take public transport to commute to work, see our loved ones and travel around… But do you know how our subways and train networks are built? From diaphragm walls to compensation grouting, from forepoling to tunnel boring, Soletanche Bachy's teams work tirelessly to create these complex and ambitious structures. This month we invite you to explore behind the scenes of these sites!
Techniques for large-scale projects
At Soletanche 

Bachy

, we create structures all around the world that ad

d

ress regions

' various mobility challenges – f

rom subways to train stations, underground stations, tunnels, railway lines and tramways…
These projects are impressive in terms of their scale as well as the range of foundation techniques they require. 
As in the United Kingdom, for example, where our colleagues at Bachy Soletanche Limited are currently working on the construction of a new high-speed rail link connecting London, the Midlands, the North and Scotland. The project will serve more than 25 stations and connect around 30 million people.  
In France, the Grand Paris Express also highlights the multi-disciplinary approach required by transport infrastructure projects. 
For work package T2a on southbound line 15, for example, we are involved as part of the Horizon consortium in retaining, freezing, injection and tunnelling work (with Bessac and Soletanche Bachy Tunnels) and deep foundations (with Soletanche Bachy Fondations Spéciales).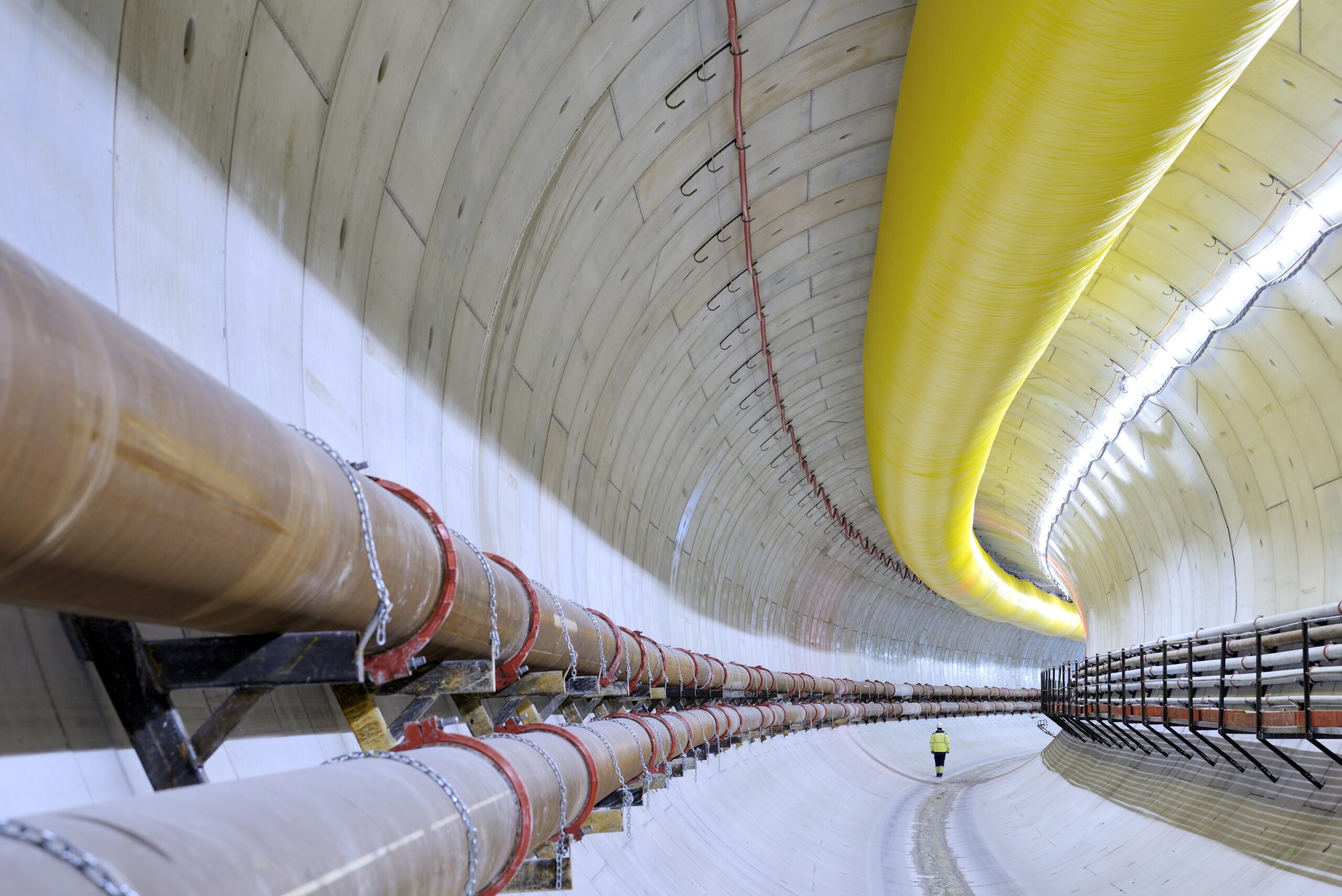 To complete this project, we drew on extensive expertise in special foundation techniques and knowledge of soils. In fact, these extraordinary structures presented ambitious challenges, such as the construction of diaphragm walls 1.50m thick and up to 70m deep… Challenges that were successfully overcome thanks to our teams' expertise! 
Transport: worksites that are often in cities… and cramped!
What makes public transport sites particularly challenging is their location in urban environments, creating constraints associated directly with the working environment

:

 

T

he city with its buildings, the city with its inhabitants

.
Space is limited, other transport lines and public places continue to operate and, finally, the worksites are surrounded by numerous nearby buildings, who our works must not impact. 
In Nice, France, during construction of tramway line 2 connecting the airport to Port Lympia, for the underground section, our teams from Soletanche Bachy France, Bessac and Soletanche Bachy Tunnels created a 3.2km tunnel, four underground stations and two shafts. This part of the worksite, particularly Garibaldi station, was located in the heart of the 19th century city centre, with a rich architectural and historical heritage. Our teams therefore had to work in a very restricted space while actively monitoring the ancient foundations of nearby buildings.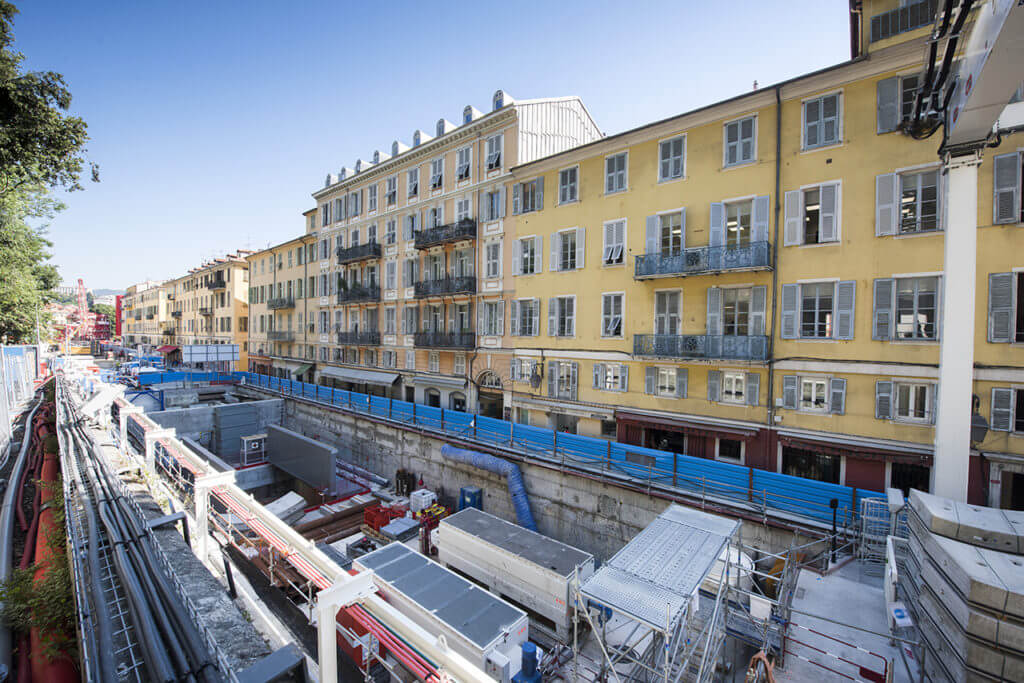 In New Zealand, on the CRL

 

C5 worksite,
Our Soletanche Bachy International and March Construction teams are once again demonstrating our ability to carry out work on particularly complex rail infrastructure.
Complex since operations (passenger traffic) will continue throughout the works, even when we come to lower the overall level of the tracks and then install the branch lines connecting to the new tracks.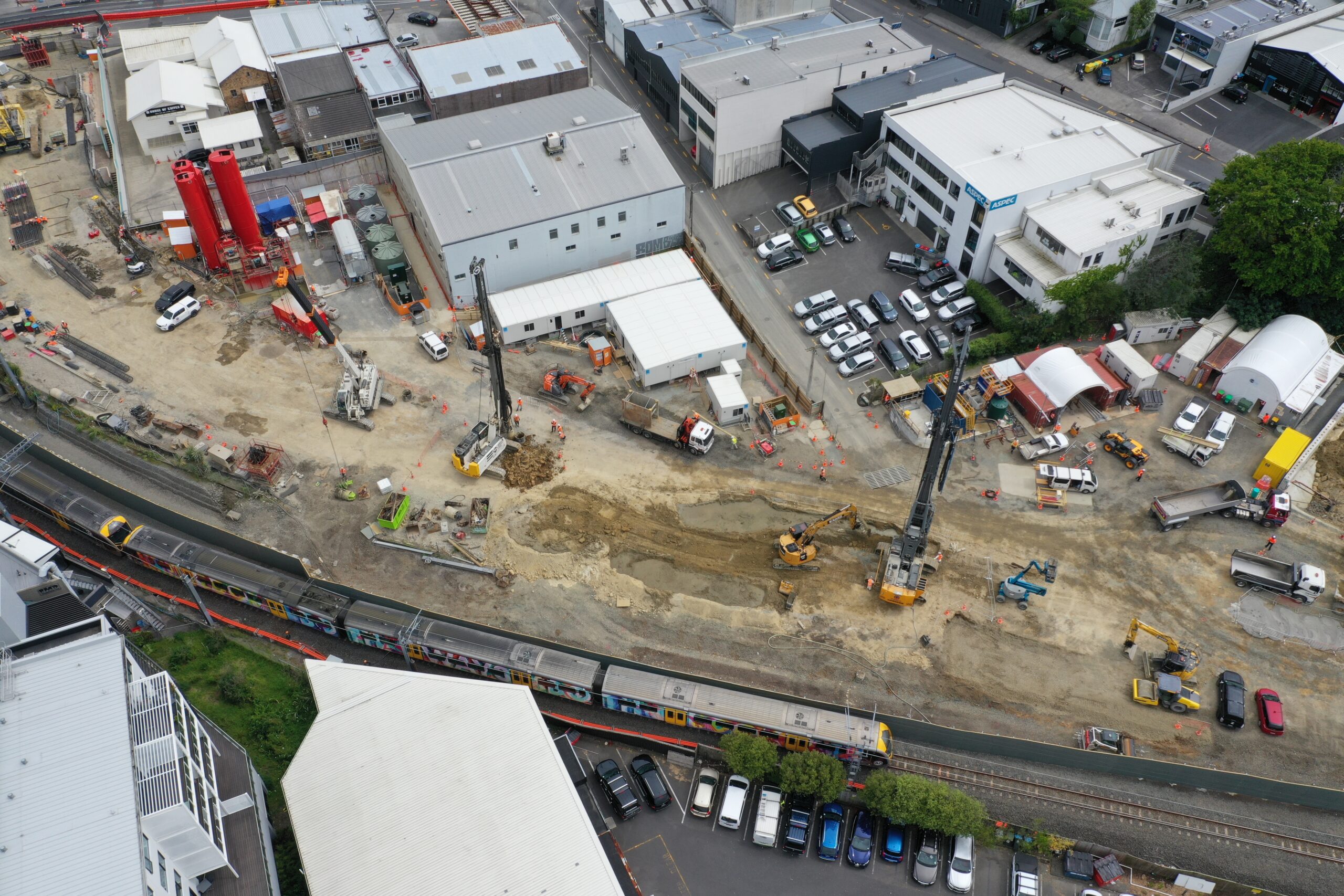 To enable construction of 3km of retaining walls, two road bridges, two footbridges and two railway interchanges by the end of 2022, specific phasing needed to be developed, built around both rail safety and the safety of our teams.  
In total, the project includes around 1,200 piles, 7500m2 of diaphragm walls, 100,000m3 of rubble and 20,000m3 of structural concrete. 
Of course

 this list is not exhaustive! Discover

 more projects about rail, metro and its stations, as well as the solutions we offer to achieve them.