Virtual reality makes Soletanche Bachy construction worksites safer
World leader in foundations and soil technologies, Soletanche Bachy makes safety a priority. For worksites ever more secure, Soletanche Bachy equips itself with a virtual reality kit to combat safety risks on its projects.
As part of international safety week, Soletanche Bachy International used a new tool for the first time to present its collaborators with several worksite risk scenarios.
In the space of a week, no fewer than 90 engineers, drillers, crane operators, workers and administrative officers from the City Rail Link sites for packages C1 and C3 and the Downtown Infrastructure site in Auckland, New Zealand, were able to test and assess this new system.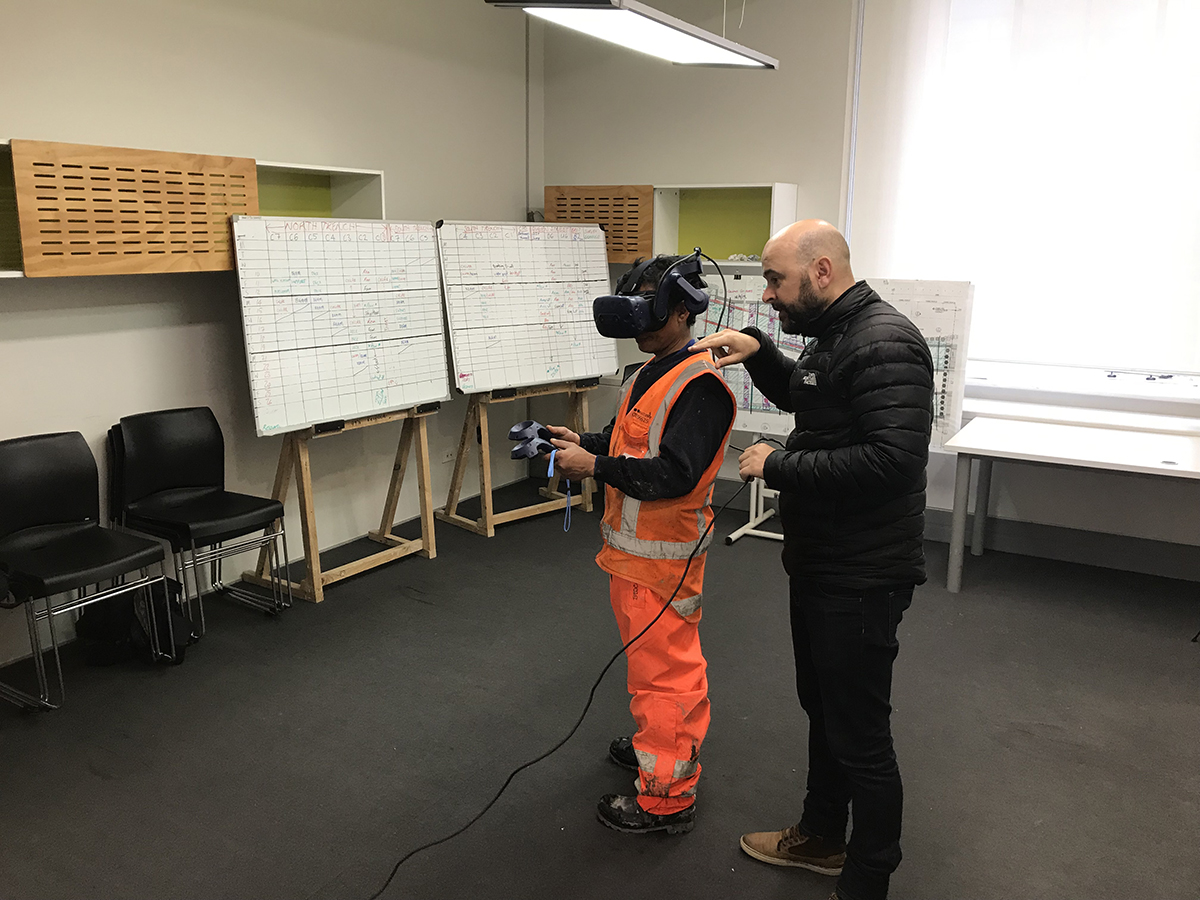 The participants showed real interest in the initiative and appreciated this new way of learning about safety, regardless of their respective roles.
"A new way of learning about safety"
This new resource gives Soletanche Bachy employees the opportunity to test their accident avoidance skills and go on a 'risk hunt' to identify potentially dangerous situations on worksites and in workshops, production facilities or offices. The virtual reality kit gives trainees an immersive and risk-free experience of real-life worksite risks. It also raises their level of awareness (participants remember 95% of what they do and feel).
The kit has the advantage of offering different real-life scenarios, can be adapted to the type of worksite or situation encountered. Currently 25 modules are available.
To meet our own construction quality standards and maintain our safety culture, Soletanche Bachy focuses on training and risk awareness initiatives to ensure that our operators maintain a high level of safety vigilance. The introduction of new digital resources like virtual reality enables the Group to allow operators working in high accident frequency sectors to experience real-life scenarios much more quickly in a high-impact format. This system is also a good basis for raising awareness of safety issues among our co-contractors and customers.
Next will be the Lorong Kuda sites in Malaysia and the NCS 105 site in Singapore (by the end of the year), followed by Boone Dam in United States in early 2020.
Other scenarios specific to Soletanche Bachy will soon be developed in collaboration with VINCI IT, including maritime, pile, tunnel (with Bessac) and gallery works. Real-life scenarios for plant and machinery teams and crisis management situations for managers are also under consideration.