Nicholson is involved in the rehabilitation of the El Vado dam in New Mexico
Nicholson Construction is heading to New Mexico and will implement various techniques to renovate the El Vado Dam.
The 92-year-old, 230-foot-high dam (approximately 70 m) is one of the only steel faceplated dams in the country. It is currently undergoing an extensive repair program to improve dam safety and reduce water losses by the Bureau of Reclamation.
Nicholson was subcontracted by Carpi USA to perform the backfill grouting of voids beneath the existing steel liner plate covering the upstream face of the dam's embankment. The scope of work also includes the construction of a two-line grout curtain on the dam's left abutment.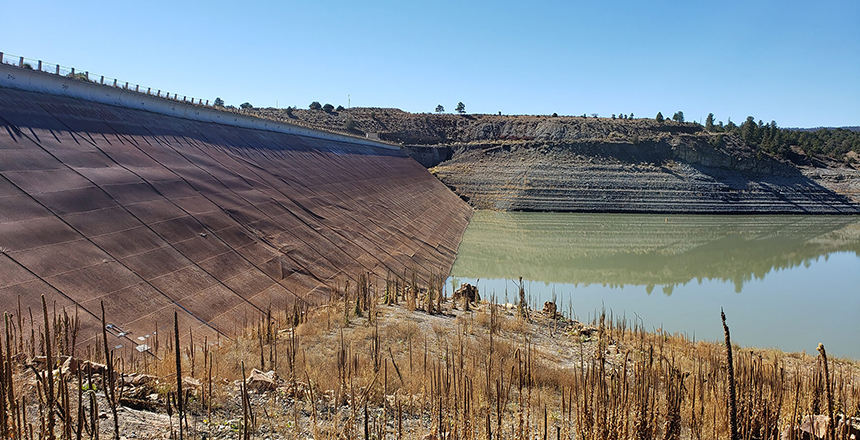 One of the main challenges for our team will be working on the sloped steel faced of the dam. We will be developing daily coordination for our moves for each lift while working on multiple moveable platforms that transfer up and down the steel plate face. These moves will also have to account for the grout setup and the elevation change above and below the current water level to ensure our line pressure meets the specification requirement. Since the project is at 7,000 ft (approximately 2133 m) above sea level we will have various weather conditions to work around as well.
The dam stores water for irrigation in the Middle Rio Grand Conservancy District, which includes six pueblos, and provides critical flood protection for downstream residents. The reservoir also, at times, provides additional drinking water for the cities of Santa Fe and Albuquerque.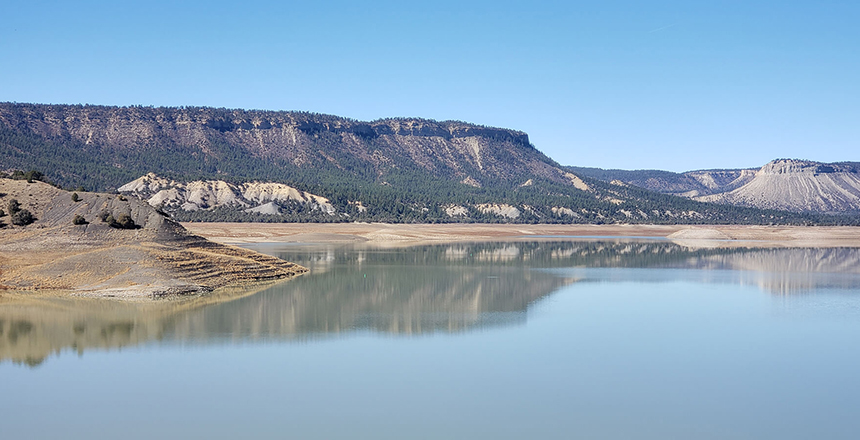 That is why New Mexico is cautious when releasing any water back into the reservoir as well as minimizing air emission. This project is required to have permits in place and likely testing of the settled water prior to any release. Evaluating how we control and manage the usage of water and emissions for our daily tasks will be critical to decrease the impact on the surrounding environment.
"We're very proud to join projects like El Vado Dam," said Nigel Miller, Regional Manager of Nicholson's Rocky Mountain Group. "Being part of the process of ensuring that communities have reliable irrigation and drinking water is extremely important to Nicholson".
It is a new good reference for Nicholson in dam market.
Nicholson's work on the project will be completed in the Fall of 2023.