Delivery of La Rotule quay in Fos-sur-Mer
After two years of work, the consortium made up of Soletanche Bachy France (main contractor), Menard, Eurovia and Buesa has just completed the connection between two existing quays, while they were still in operation.
In order to increase the use of container traffic in the Marseille region, the Grand Port Maritime de Marseille awarded the construction of a new 240m-long quay with 17m draft in the town of Fos-sur-Mer (Bouches-du-Rhône) to the consortium led by Soletanche Bachy France.
Work began in April 2018 with the construction of a stable longitudinal dyke by laying 420,000 tonnes of quarry material (using a hopper barge).
In October 2018, Menard consolidated the dyke by vibrocompaction to provide the mechanical characteristics required for its stability (with a 3.5m x 3.5m mesh).
At the end of 2018, the Soletanche Bachy teams began the diaphragm wall work with a KS hydraulic grab and an M8 heavy grab in three positions.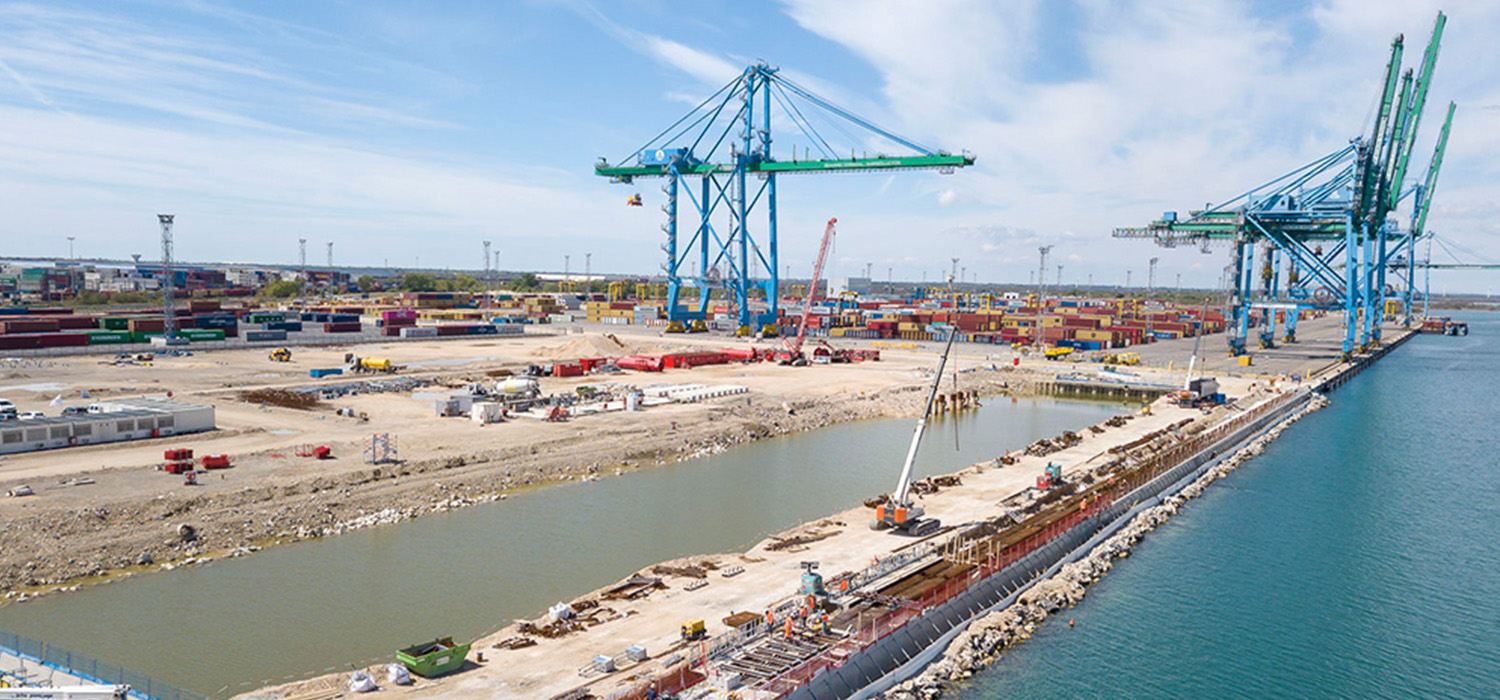 Once the dyke and the diaphragm walls were completed in 2019, the civil engineering work could begin, including installation of a 250m beam quay. The work required pumping to be carried out, since the lower level of the beam is located below sea level.
To increase the beam's resistance to corrosion by the sea, 1,200m² of prefabricated high-durability concrete shells were constructed on-site. These served as lost casing to protect the side of the beam exposed to the sea. Once painted, these shells were laid, before reinforcement. The beam quay was then concreted in 16m lengths, including all the inserts necessary for installation of the port equipment. The bollards, fenders, anchors, broaching, rails and gutters were positioned with tolerances of +/- 1 cm.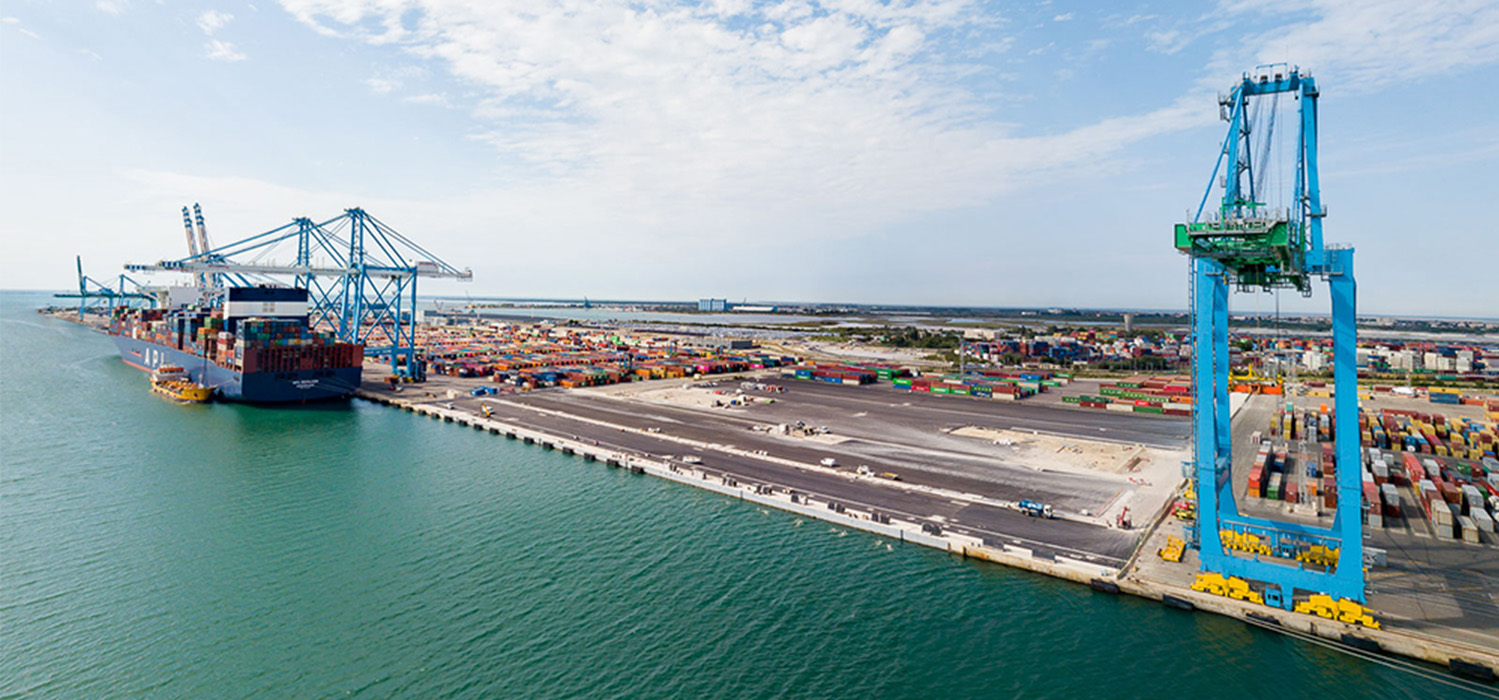 Having successfully completed that step, the teams set about stabilising the diaphragm wall, before the earthworks at the front of the quay. This stabilisation was achieved using 2.3km of passive anchors placed between the diaphragm wall and 68 metal tubes with a diameter of 1200mm, acting as a rear curtain wall. Once again the work was carried out at 4m below sea level, with the help of a drainage system.
The consortium was now in the home stretch and the teams were able to carry out the final phases of work before delivery of the structure:
Backfilling and offshore excavation of materials by Buesa,
Vibrocompaction of the second phase by Menard (on a 3.2m x 3.2m mesh)
Construction of the piles for the beam by Soletanche Bachy Special Foundations,
Reinforcement and concreting of the rear beam by our teams,
Asphalting by Eurovia,
Finally, installation of all the equipment (bollards, fenders, ladders and rails) by Soletanche Bachy.
The work is now complete and final handover of the quay took place on 10 September 2020.
A new nice reference that reinforces our worldwide port know-how gathered under the brand name ForSHORE.