World Day for Safety at Work – for Soletanche Bachy, safety is about teamwork
At Soletanche Bachy, safety is central to our foundation and soil technology projects, from the call for bids to execution of the worksite. Our safety culture has developed over the years and shown us the importance of teamwork on a daily basis and at every stage of a project. To mark World Day for Safety at Work, learn about the actions implemented by and for our teams on our worksites.
Safety in teams: practical measures taken by Soletanche Bachy
Worksite preparation stage:
Regardless of the foundation process or soil technology used (diaphragm wall, piles, jet grouting, injection, ground anchors, etc.), a risk analysis is carried out within the team. This ensures that the worksite is planned with the highest level of safety.
During execution of the worksite:
A Pre-Start meeting is held each day. This is an opportunity for discussions about how risks are perceived within a team.
Many Soletanche Bachy operations require the cooperation of several people on the worksite, such as lifting operations which involve significant teamwork. Roles, responsibilities and communication are key elements to ensure the safety of those operations:
A supervisor organises and supervises lifting operations
A sling operator visually inspects the lifting accessories before use. He attaches and then detaches the load in complete safety
A handling supervisor guides the handling operation
A trained and certified crane operator manoeuvres the crane according to the handling supervisor's recommendations.
This series of practices illustrates how teamwork is already deep-rooted in Soletanche Bachy's processes, for all types of work (retaining walls, soil improvement, reinforcement, waterproofing, soil mixing, etc.).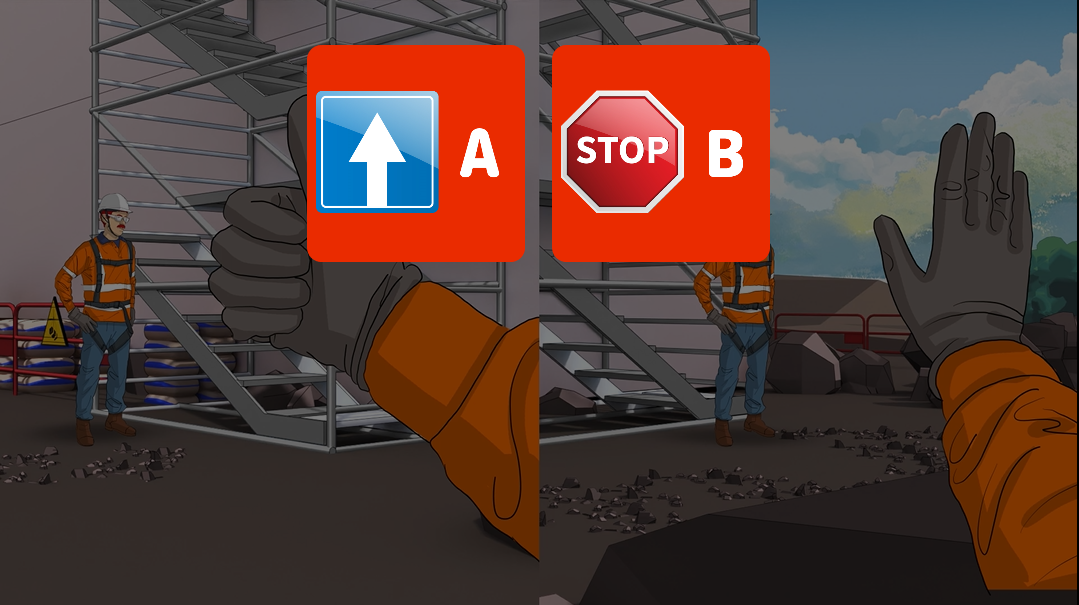 Team Up for Safety: encouraging and promoting collective responsibility
For Soletanche Bachy, discussions between colleagues about their concerns and mistakes they have made, about their perception of risk, sharing of innovative ideas and trust in the team, developed through cooperation, are major progress factors.
To take this approach even further, we have launched the 2021 "Team Up for Safety" campaign – a series of fun and interactive videos invite our employees to question their own practices and suggest ways to improve them. The aim is to reduce a large number of risks and make our workplaces safer.
Because at Soletanche Bachy, World Safety Day at Work is every day.