Work in progress on Chimney Hollow Dam
Since the start of construction in the fall of 2021, Nicholson Construction is a little more than half-way completed with the drilling and grouting of the Chimney Hollow Reservoir Main Dam foundation in Loveland, Colorado. When completed, Chimney Hollow will be the largest dam built in the US in the last quarter of a century and it will also be only the second asphalt core dam that has ever been built in the United States.
Asphalt core material and embankment are being placed on top of completed sections of the bedrock grout curtain as we proceed toward the extents of the Main Dam.
On the right abutment, we are approaching the steeper sections of the working platform, where we will have to use specific drilling equipment and platforms that can work on up to 45 degrees of slope. Our crew has recently been involved in special safety rope access training so we can install anchor points and prepare the area for the arrival of the equipment. We believe that the double rope safety access is critical to the safety of our workforce as we navigate one of the steepest and most challenging slopes we have worked on in recent years.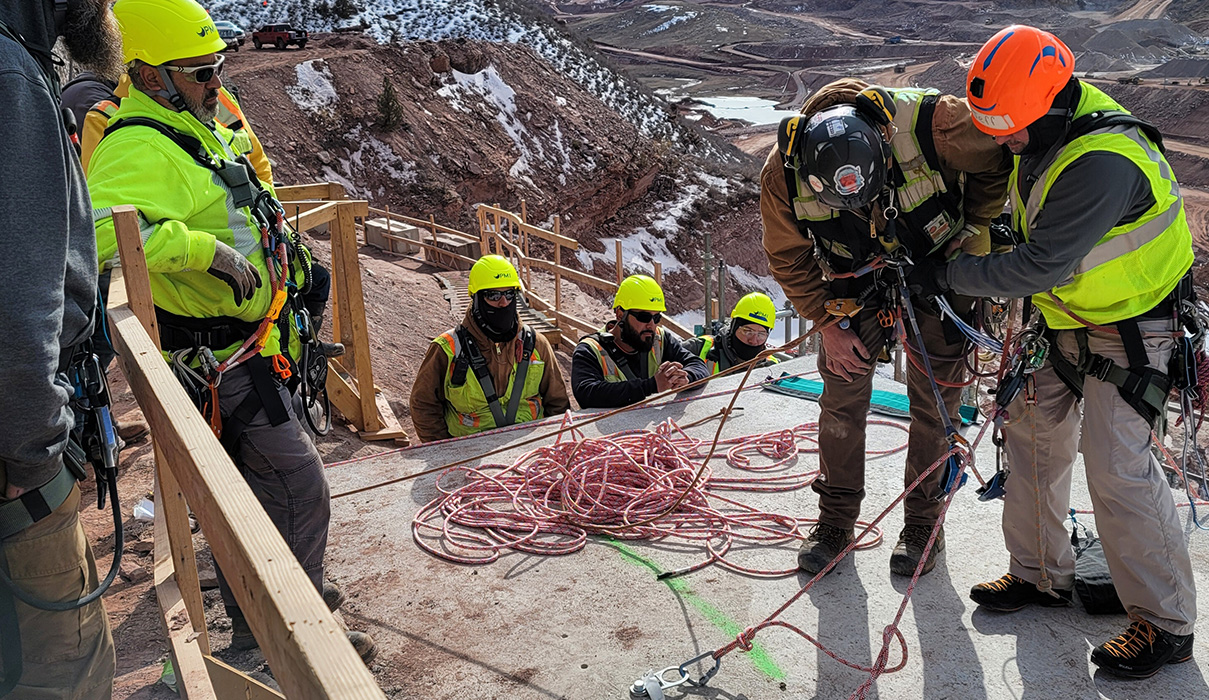 We have dealt with snowfall on a weekly basis since the start of the New Year, and we pour a lot of effort into safely navigating snow and icy conditions on the slopes. Lightning has also been a recurring challenge to deal with at the site.
At this time, Nicholson's work is scheduled to be completed in late winter of 2024.