United Kingdom: Roger Bullivant replaces entire diesel forklift fleet with zero emission electric vehicles
The result of this strategic investment enhances the company's carbon footprint as well as reducing overall fuel costs.
Over a year, the electric trucks can save an average of 679, 805 kilograms of CO2.  That's the equivalent energy saving of 67,980 trees. The advanced design of the multi directional forklift operates effectively as three forklifts in one: a sideloader, counterbalance and narrow aisle forklift. The machines compact design creates increased storage capacity and provides improved operational health and safety.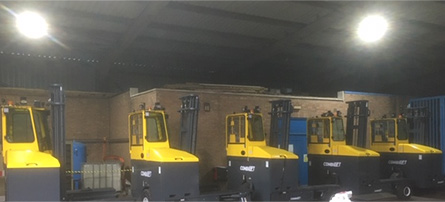 In addition to supporting the Group's environmental strategy, Roger Bullivant (Soletanche Bachy subsidiary located in United Kingdom) recently launched an Environmental Action Plan which aims to reduce worksite waste, consumption of fuel and cement as well as preserving the natural environments we work in.
In the first quarter of 2021, the business has committed to:
Install 102 kWp PV (Photovoltaic) panels to the manufacturing plant for a renewable energy source, reducing greenhouse emissions.
PV panels annual generation of 82,722 kWh with CO2 savings of 21. t CO2a from 65 roof panels.
Switch to 'Green Tariffs' where suppliers match all/or some of the electricity we use with renewable energy, which will feed back to the National Grid.
Introduce electric company cars for employees
Reduce electricity output by upgrading air compressors.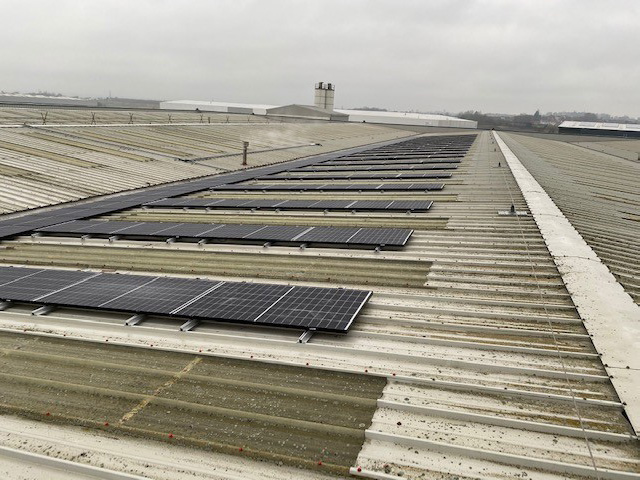 Last year, Roger Bullivant launched its grey to green initiative with the National Forest. For every metre of precast concrete pile manufactured the company donates money to the national forest to plant more trees. To date, over 1000 trees have been planted as a result, offsetting 1,000 t CO2 of the company's carbon footprint.
Cliff Wren, Managing Director at Roger Bullivant said: "The environmental action plan focuses on two main components; environmental responsibility and social responsibility.
"It aligns with our strategic plan and culture of Performance Excellence, by introducing a consistent approach to sustainability across the Group.

"Our investment in electric vehicles and solar panels signals our commitment to ensure we are fulfilling our promise to reducing carbon emissions over the next decade. The next steps will involve a second phase implementation, introducing the business with more innovation solutions to further reduce fuel consumption and to source low carbon concrete.

"The Environmental Action Plan brings real benefits to our people and our businesses while making the fundamental changes necessary to protect our planet."