Soletanche Bachy International Major Projects: afer working environments through remote monitoring
Soletanche Bachy International worked with SimplyVideo to improve Health and Safety using Extended Reality.
SBI's digital transformation in the field of HSE, initiated before the emergence of the COVID 19 pandemic, was stepped up in response to the restrictions, or even bans, on travelling to projects around the world.
To this end, the HSE team at Soletanche Bachy International Major Projects has teamed up with SimplyVideo (video transmission platform) to deploy the Realwear HMT-1 extended reality glasses. These have the ability to connect to video call platforms (Teams or Simply Video), to perform remote site inspections.
"We needed something that could break down the barriers that the pandemic had imposed, and it needed to be extremely visual. Not only to allow us to see how things are being done, but to give people the ability to take stock of how they are doing things."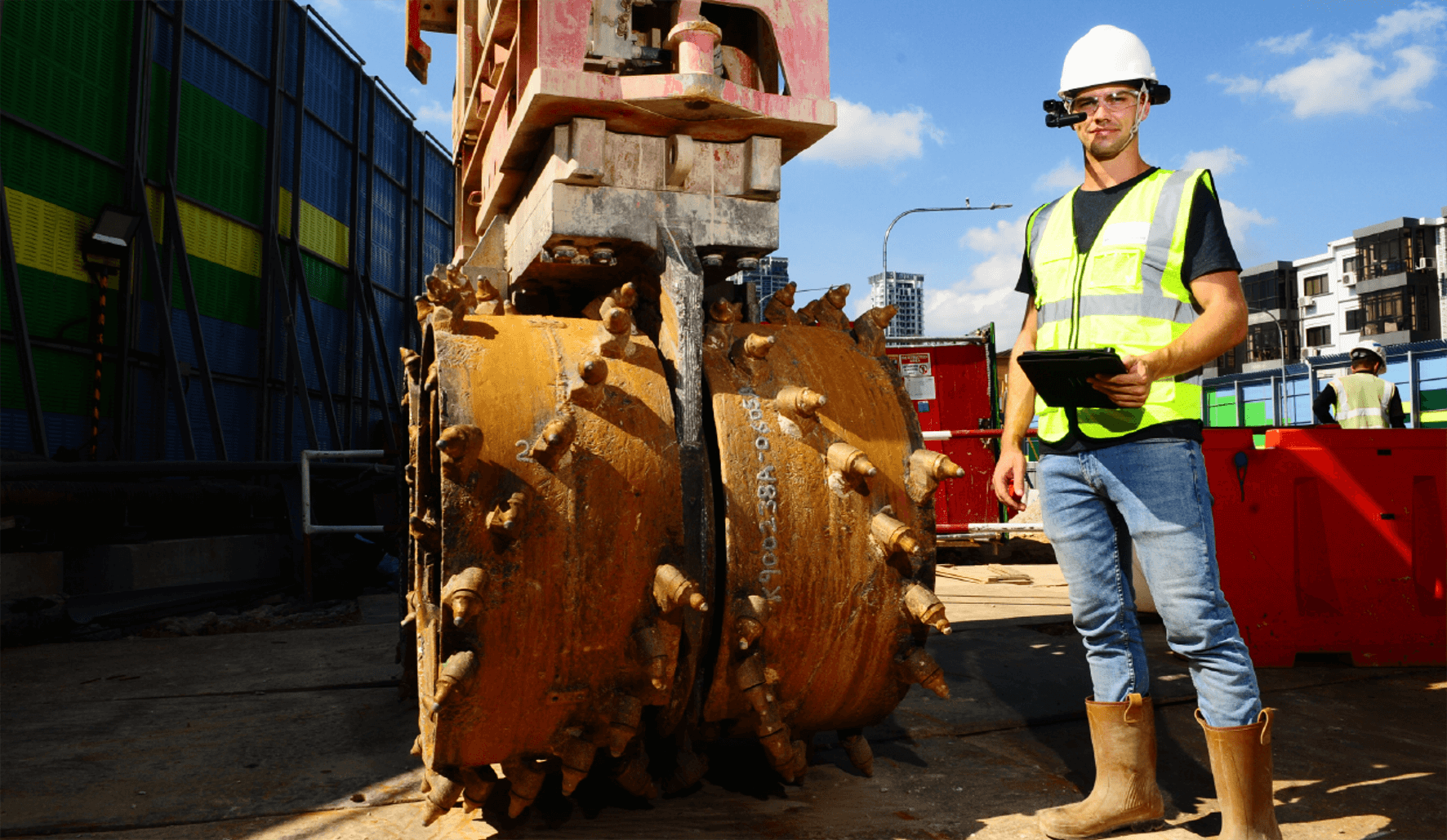 As a reminder, using a Teams connection, RealWear glasses allow you to:
Conduct live safety inspections via our HSE manager on site
Perform troubleshooting or inspections of equipment without having to travel to the site
Provide remote technical assistance
You can launch a meeting or a video call via Teams by connecting to a data network (via Wi-Fi or a shared smartphone connection). The person on-site wears the helmet and glasses and you can see what your colleague sees and interact with him or her live (via the chosen platform) from the other side of the world.
You can send a machine plan or any other document and the person on-site can receive it and view it on the remote mini display (at eye level).
The main advantage is that the person on worksite can carry out the inspection "hands free" which would not be the case using a phone. A plus for the safety of the person operating with the glasses!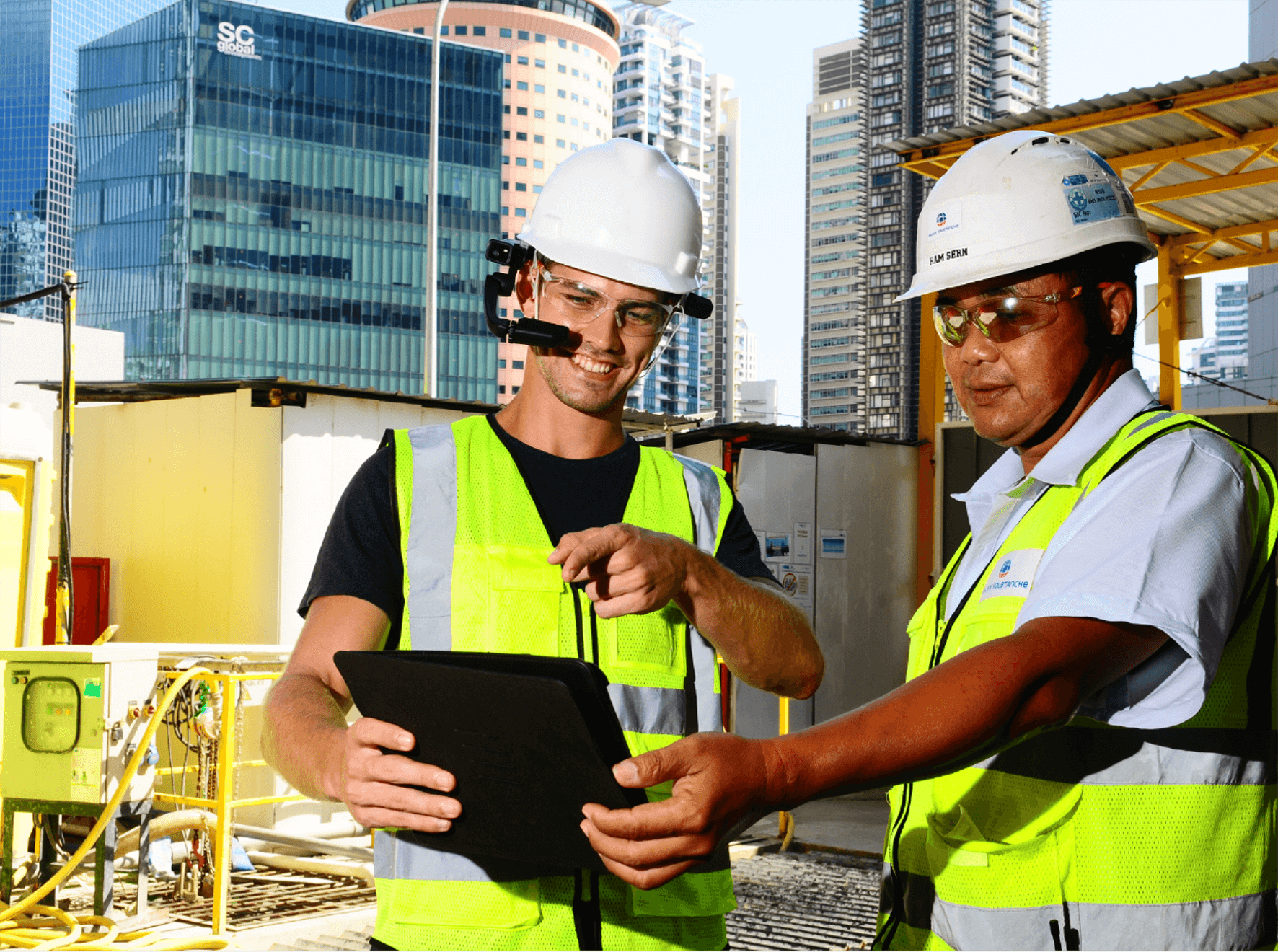 For one year now, 6 kits have been deployed throughout the world, with 6 sites inspected and around 20 inspections carried out.