Soletanche Bachy France has completed a new operation on RER line C
The 24th Castor works campaign is coming to an end! Following cancellation in 2020 on health grounds, the drills returned to the RER C tunnel this year to strengthen the 135m of tunnel out of Invalides station.
The schedule included 358 jet grouting columns completed in three weeks.
The RER C tunnel is more than 100 years old. It has suffered repeated assaults from flooding of the Seine and, above all, a significant increase in rail traffic. The jet grouting columns built to reinforce the structure had three objectives:
to improve the tunnel's foundations,
to guarantee contact between the tunnel and its foundations,
to renovate the damaged masonry.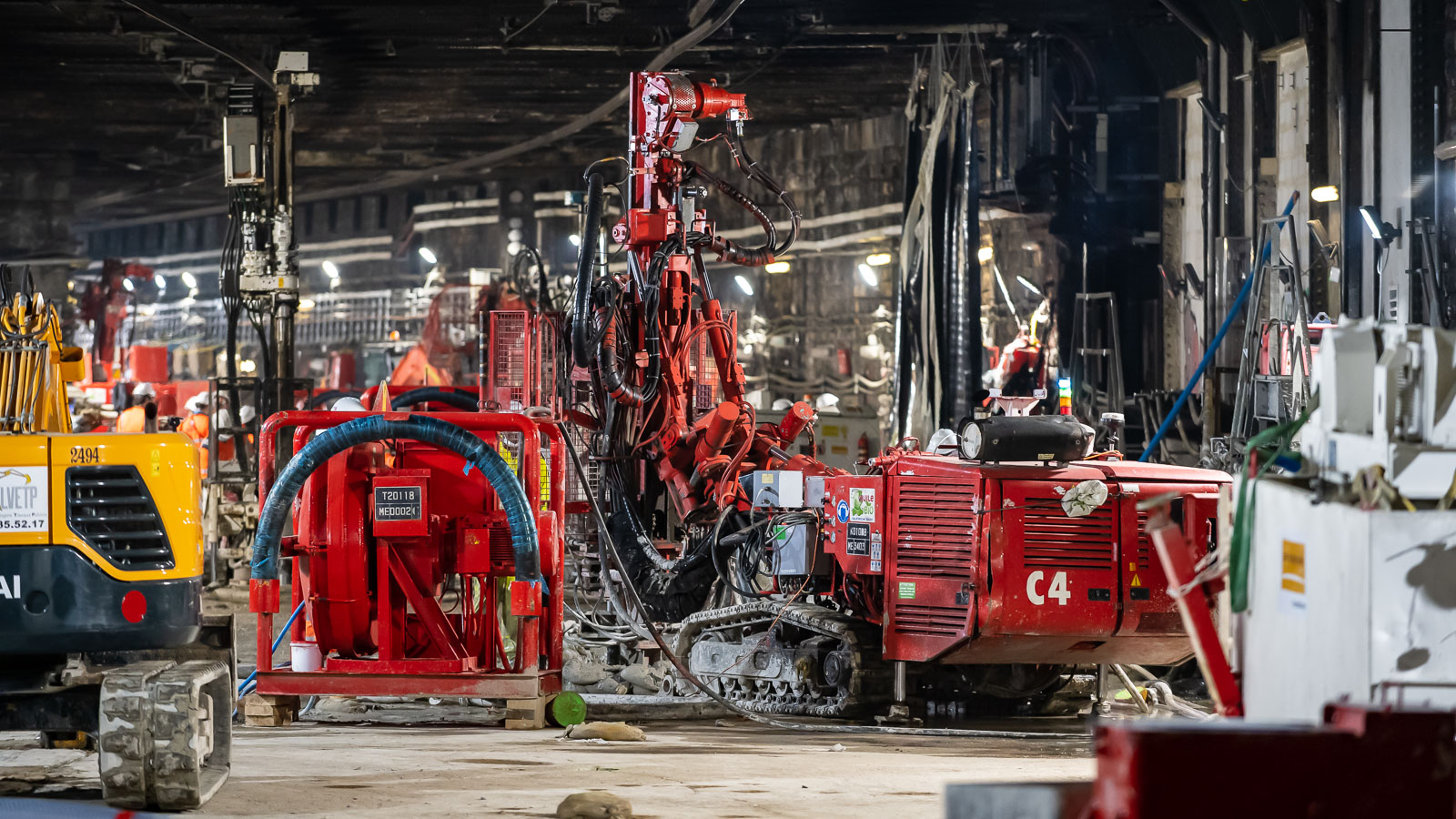 Two types of columns were built: 6m columns called "side pillars", inclined at a 20° angle beneath the tunnel's southern masonry wall, and 3.5m vertical "slab" columns beneath the rails.
The slab columns are anchored to the slab supporting the track to prevent it from lifting if the Seine floods.
Teams from Soletanche Bachy and its co-contractor arrived on the banks of the Seine, in Paris's 7th arrondissement, at the end of March.
A temporary suspension of rail traffic was immediately imposed in order to prepare the tunnel. Since the area to be strengthened was located more than 200m from the riverside facilities, electricity, lighting, jet hoses and additional hoses were installed to save as much time as possible during the main production phase in the summer.