Soletanche Bachy Colombia builds its initiatives for the benefits of its employees
Find out about recent actions carried out in Colombia.
Our Company is based on inclusion, diversity and equality
At Soletanche Bachy Colombia we are restating our commitment to progress further on the path to inclusion, and one of our activities is therefore to offer work opportunities to people who have some form of hearing impairment. To do this it is essential to adopt new tools that will allow us to maintain appropriate, inclusive and diverse communication.
To this end and in partnership with the Secretariat of Social Integration, we have put on in-person and virtual sessions to teach our employees sign language. At the same time, corporate communication resources which are in an audio-visual format will gradually be adapted into sign language or subtitled, thereby confirming our commitment.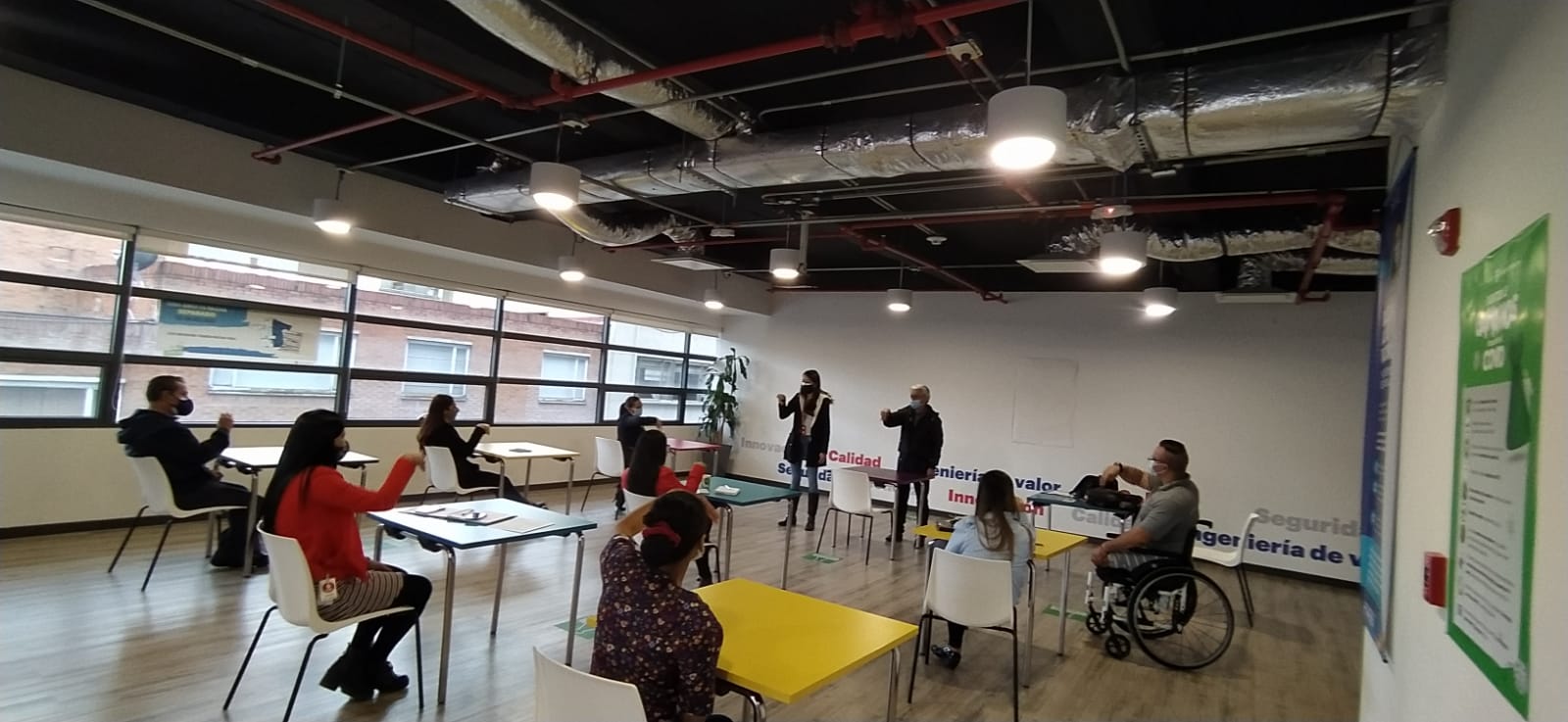 We are passionate about constructing new life projects!
As part of our Social Responsibility programme, we have promoted two major projects focussed on transforming the lives of our employees: the first of these is: « Juntos vamos a la escuela » (Together we go to School), the initiative that originated in 2016, offering the workforce of Soletanche Bachy Colombia the opportunity to complete their primary or secondary education. Our second Project is: « Tus sueños nos mueven » (Your Dreams Inspire Us), created in early 2021 with the aim of supporting our people to achieve their goals.
We are now continuing these two initiatives and as a Company are proud to support four of our colleagues by paying for their professional career in engineering and offering them the tools necessary so that, in line with their talent and commitment, they can continue our legacy of construction of the country.
One of our hopeful dreamers is helping promote the high school graduates of 2019 on our Together we go to School programme. The other three new undergraduates expressed their wish to become professionals through the initiative Your Dreams Inspire Us.
We will continue working to create activities that will transform the lives of our people!