SIF carries out special works to modernise Lausanne Station
Over the past few months, the Swiss railway operator CFF has entrusted work to modernise Lausanne station to the consortium formed by MARTI/WALO/PERRIN/SOTRAG/ADV/JPF.
The works include:
Widening and lengthening of the platforms to accommodate 400m-long trains.
Repair or creation of three underpasses connecting the north and south of the station square.
Creation of a multi-modal hub on and beneath the station's north square, to facilitate access to other modes of transport including metros (M2 and M3), buses, cars and bicycles.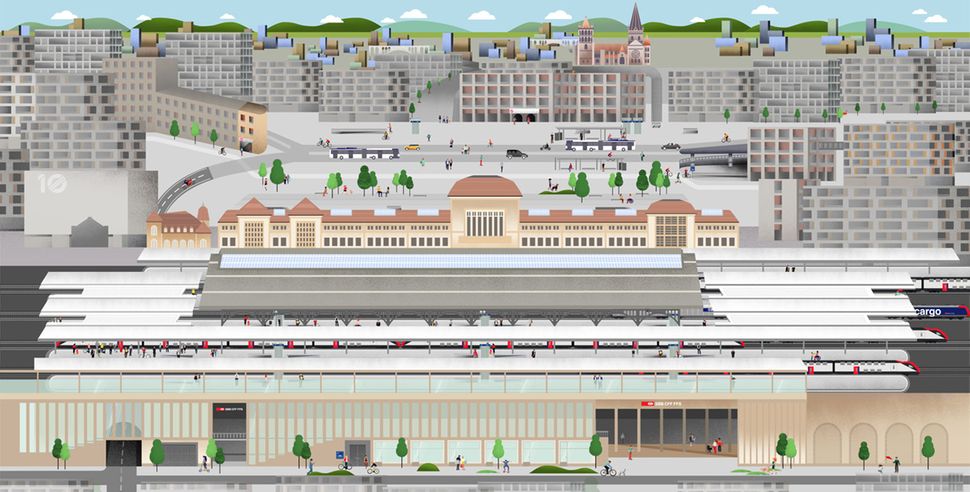 This consortium of companies from French-speaking Switzerland was supported by an association of companies comprising MARTI TS/ISR Injectobohr/WALO TS/JPF TS & SIF to carry out the special works.
The works to be carried out are:
Excavation area formed from secant piles on the station square, to create the future IMPG multi-modal platform beneath the station's north square
Plunge columns for the creation of this platform
Secant piles, to the south, to divert the M1 metro, which remained in operation during the worksite
Micropiles for the temporary bridges, required to keep the station's eight tracks running during creation of the three underpasses
Underpinning micropiles to support the station building and the classified metal framework
Berlin-type walls for the underpasses
Micropiles and anchors to support the south car park (under the tracks) during its change of use
This is a project posing numerous challenges for the worksite team: an urban worksite which is the second-largest station in the French-speaking part of Switzerland – a station which needs to remain in service throughout the works, meaning that a maximum level of safety will be required to guarantee our employees' safety as well as that of users. Finally, as a city-centre worksite, noise pollution will need to be minimised in order to limit the inconvenience caused to local residents by our work.
The special works should take around three years.