Renewal of specifications for ISU micropiles, Starsol® and Starsol.Ref®
ISU micropiles
Our specifications for self-drilling Hi'Drill® micropiles using the single-stage immediate post grouting (ISU – Injection de Serrage Unitaire) method have just been renewed by Cerema and Gustave Eiffel University.
Its latest version, V7, includes the tests conducted on our worksite in Luynes/Aix-en-Provence (construction of two acoustic screens), as well as compliance with amendment A1 of NF P94 -262.
These specifications are the culmination of a project which aimed, firstly, to improve the construction quality of injected micropiles and, secondly, to increase the efficiency of micropile production – both objectives vital to our work and our expertise.
Updating of the specifications:
enables us to comply with the latest standards on deep foundations;
reinforces our ISU micropile testing base: 22 micropiles tests have been carried out so far as part of our ISU process;
and makes it possible to incorporate the tests carried out in clay-limestone embankments: tests have so far been carried out using the ISU system in the following terrain: clay, ancient alluvial deposits, chalk, limestone, marl and gravel.
This renewal is the result of teamwork, trials and the recognition of rigorous work that enables Soletanche Bachy to maintain a high level of technical expertise.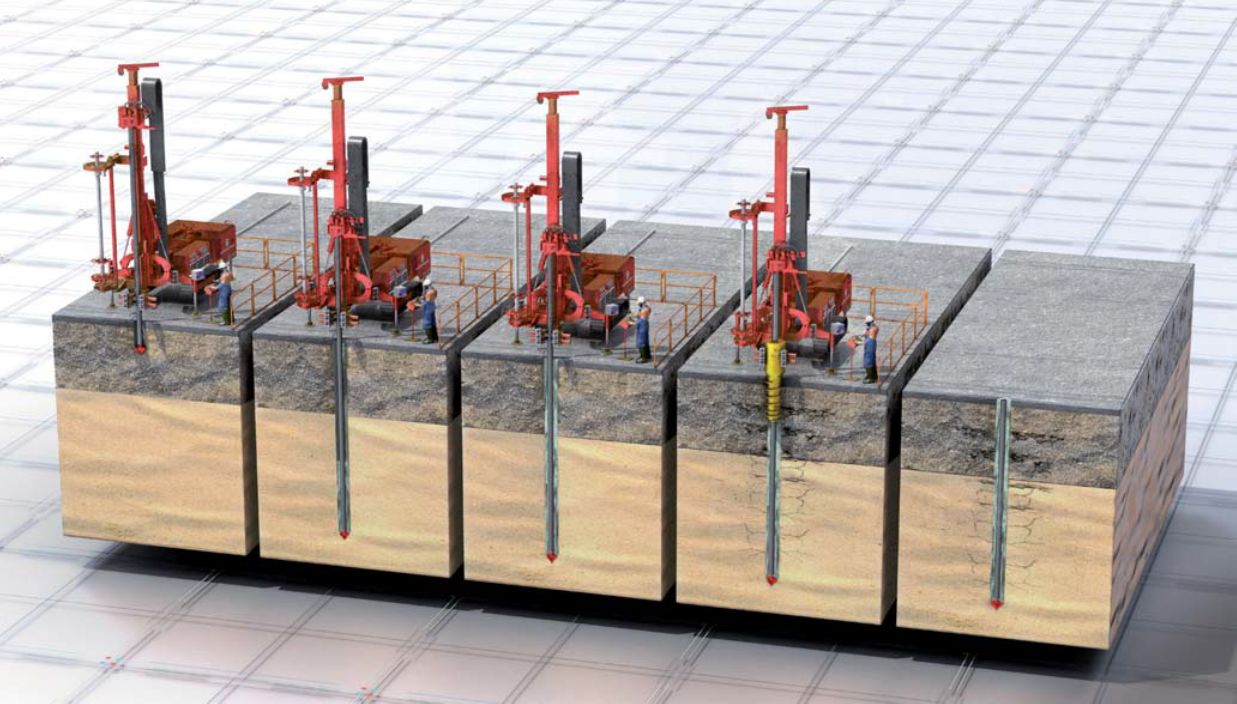 Starsol® / Starsol.Ref®
Meanwhile, Gustave Eiffel University and Cerema, which are authorised to represent the profession, recently validated the renewal of the specifications for our STARSOL® (version 8) and STARSOL.REF® (version 3) processes, for a period of three years.
In these latest versions, we have incorporated the results of the latest static load tests, particularly the one conducted in Le Havre in 2020, which was carried out up to a load of 10 MN on a STARSOL® pile 620mm in diameter, without reaching failure.
At the same time, the entire database of load tests (54 static load tests for the STARSOL® process and 22 for the STARSOL.REF® process) was reanalysed, leading to an increase in the friction values in clays and sands.
The STARSOL® process has existed for 34 years now and continues to improve with increased reliability of the load test database and incorporation of innovations such as the T-Pile® plug, which reduces the volume of concrete required.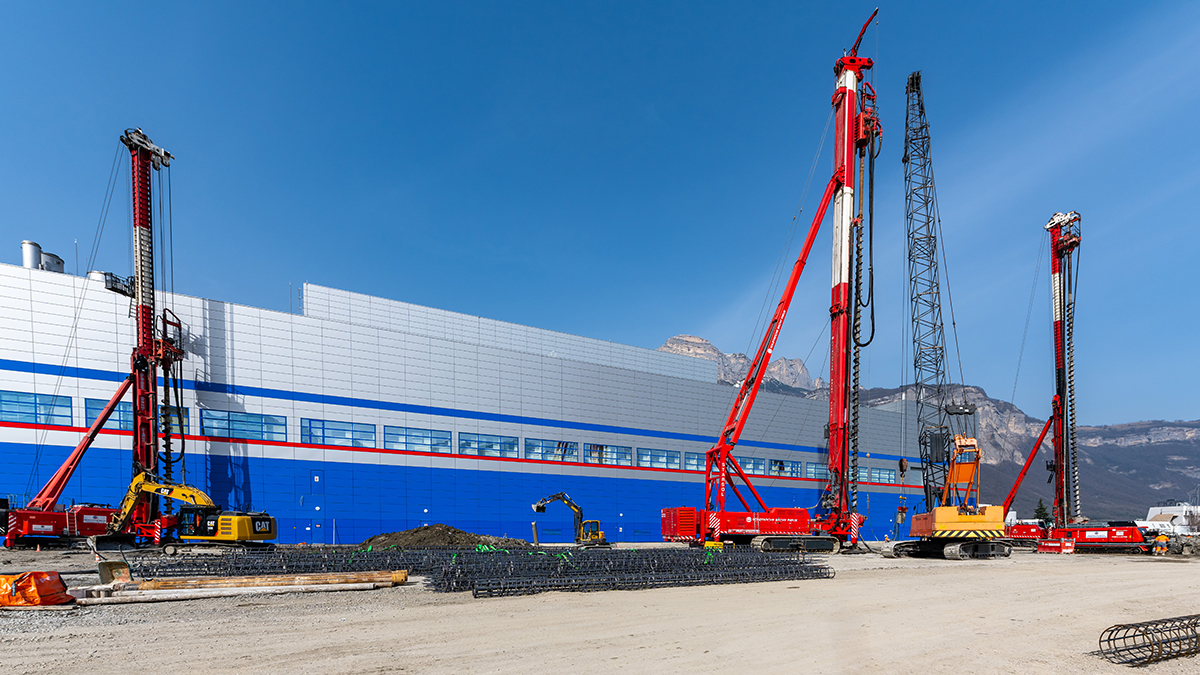 The STARSOL.REF® process is more recent (first specifications in 2008).
Both these processes include concreting via telescopic dip tube actuated by jacks located at the level of the rotation table, allowing higher concrete working rates than with conventional processes and so further reductions in the volume of concrete needed.
These processes are therefore completely consistent with the company's ambition to reduce its greenhouse gas emissions by 40% by 2030.