Poland – small projects for big successes with the SMART solution!
The concept was born at HBM in Hungary. It is now the turn of Soletanche Polska to develop its SMART solution which is smaller realizations of mainly cubic projects done for the private market.
SMART is a complete solution at an attractive price. It is based on Soletanche Polska's experience in a wide range of soil technologies, combined with shorter execution times and high-quality results. In Poland, the concept differs slightly from that adopted by HBM in Hungary, in that SMART is also marketed as a subcontractor of other geotechnical companies and general contractors.
Over to the dedicated team, composed of Emilia Błach, Tender and Design Department Director, Agnieszka Zorzycka, Geotechnical Designer, Anna Szafrańska-Angelaki, Project Manager, and Jakub Duś, Works Manager, to give you more details…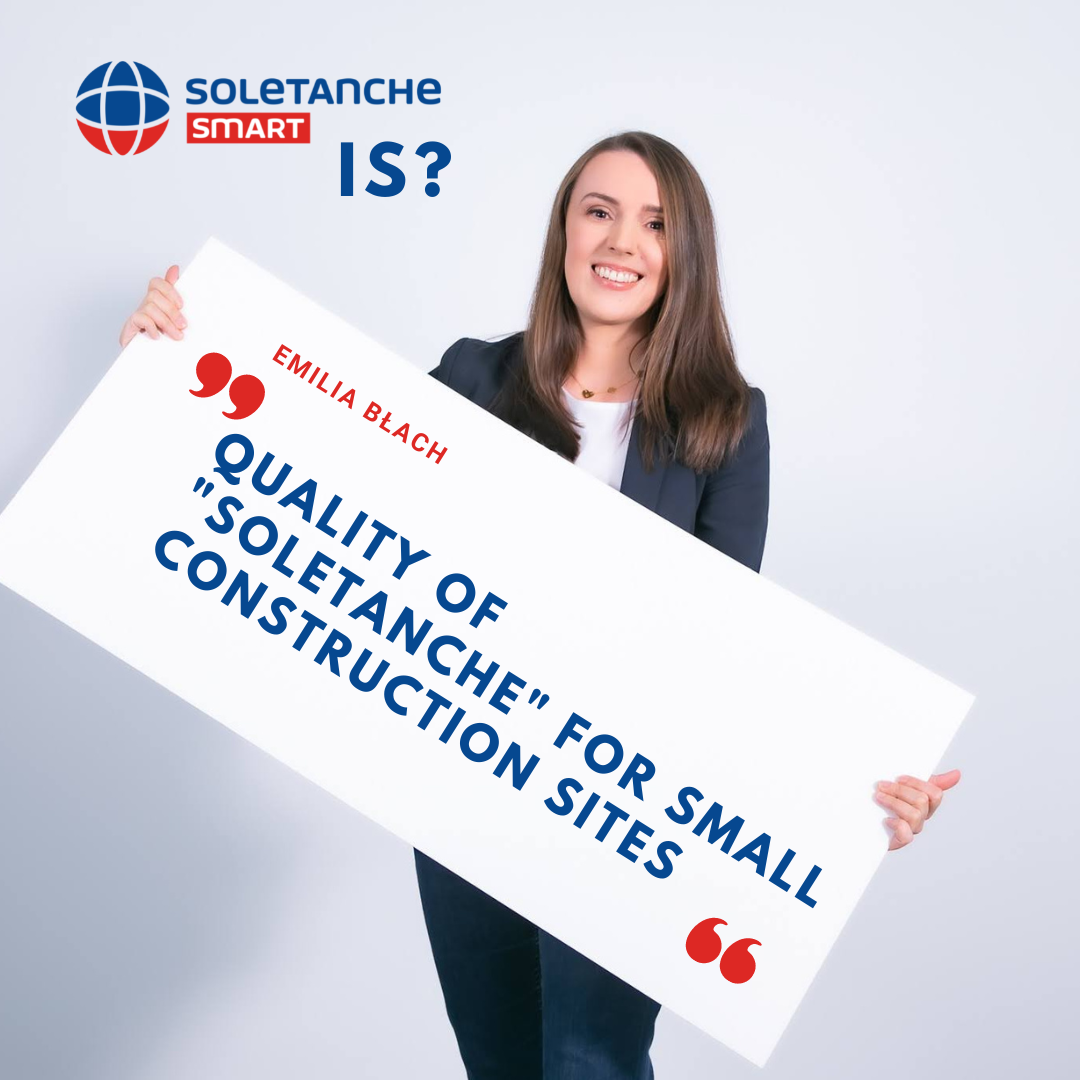 "Soletanche Polska" quality for small projects
"SMART (Small Agile, Rapid Team) fills a gap in our range of services. It is the missing piece of the puzzle that now enables us to address smaller entities, previously beyond our reach due to the reduced scale of contract work," explains Emilia Błach, Tender and Design Department Director.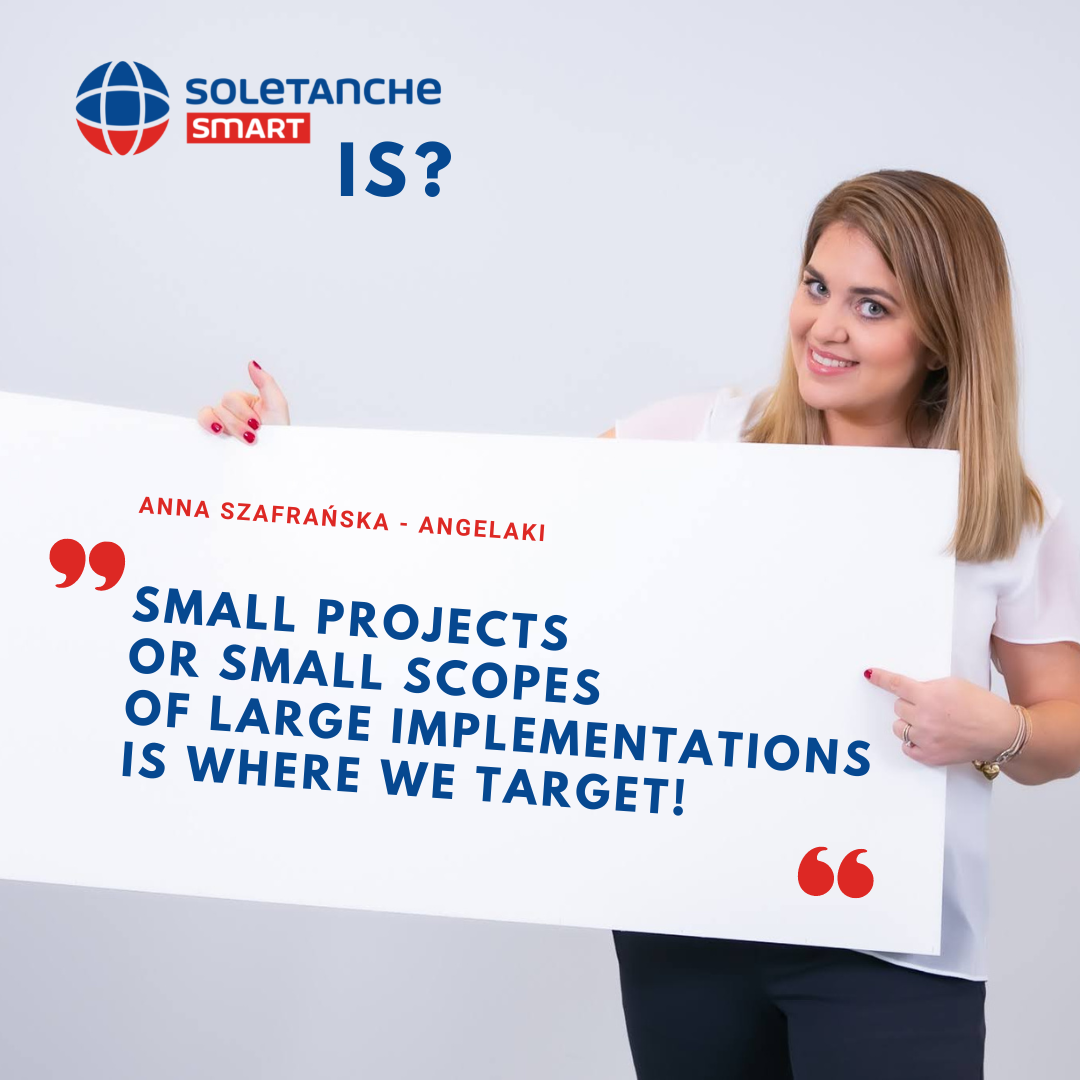 Focus on small projects or on limited parts of larger contract
"With all the certifications we have, we are able to participate in critical infrastructure implementations, such as refineries, manufacturing plants, wastewater treatment plants, incinerators and facilities of military importance. This is a significant competitive advantage," says Anna Szafrańska – Angelaki, Project Manager for tendering and coordination of production.

"For commercial contracts, the SMART team is self-sufficient, meaning it is able to respond to calls for tenders and design and fulfil orders,"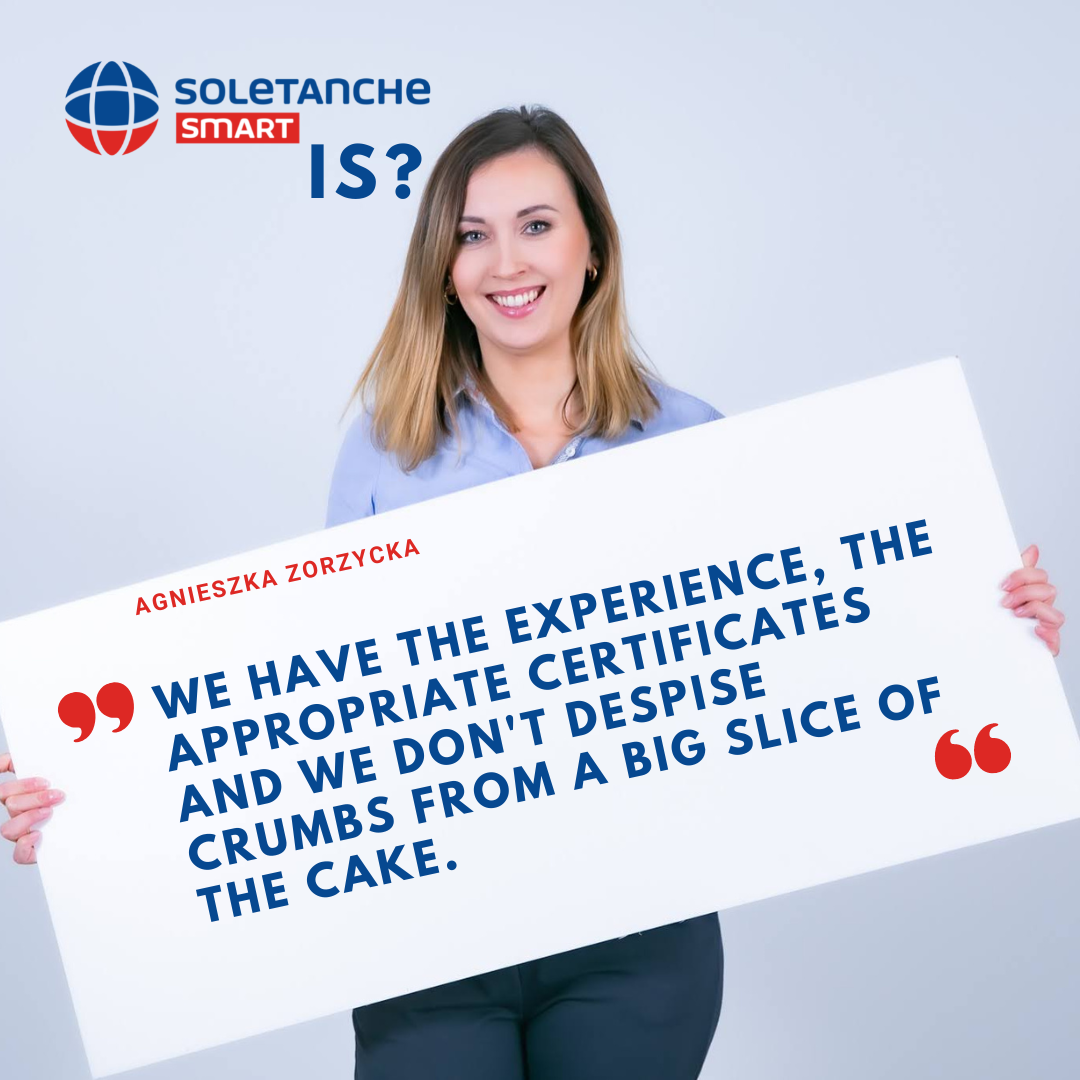 SMART has already completed several projects, both as a contractor working directly for the investor and as a subcontractor.
"Most of our contracts are associated with large projects, for example when smaller unscheduled work needs to be done. We are then the ideal solution, as we have the experience and the necessary certifications and are happy to take the crumbs of a bigger slice of the cake. We can do things that, for procedural reasons, small local companies are unable to do," adds Agnieszka Zorzycka, Geotechnical Designer, responsible for the design and tender process.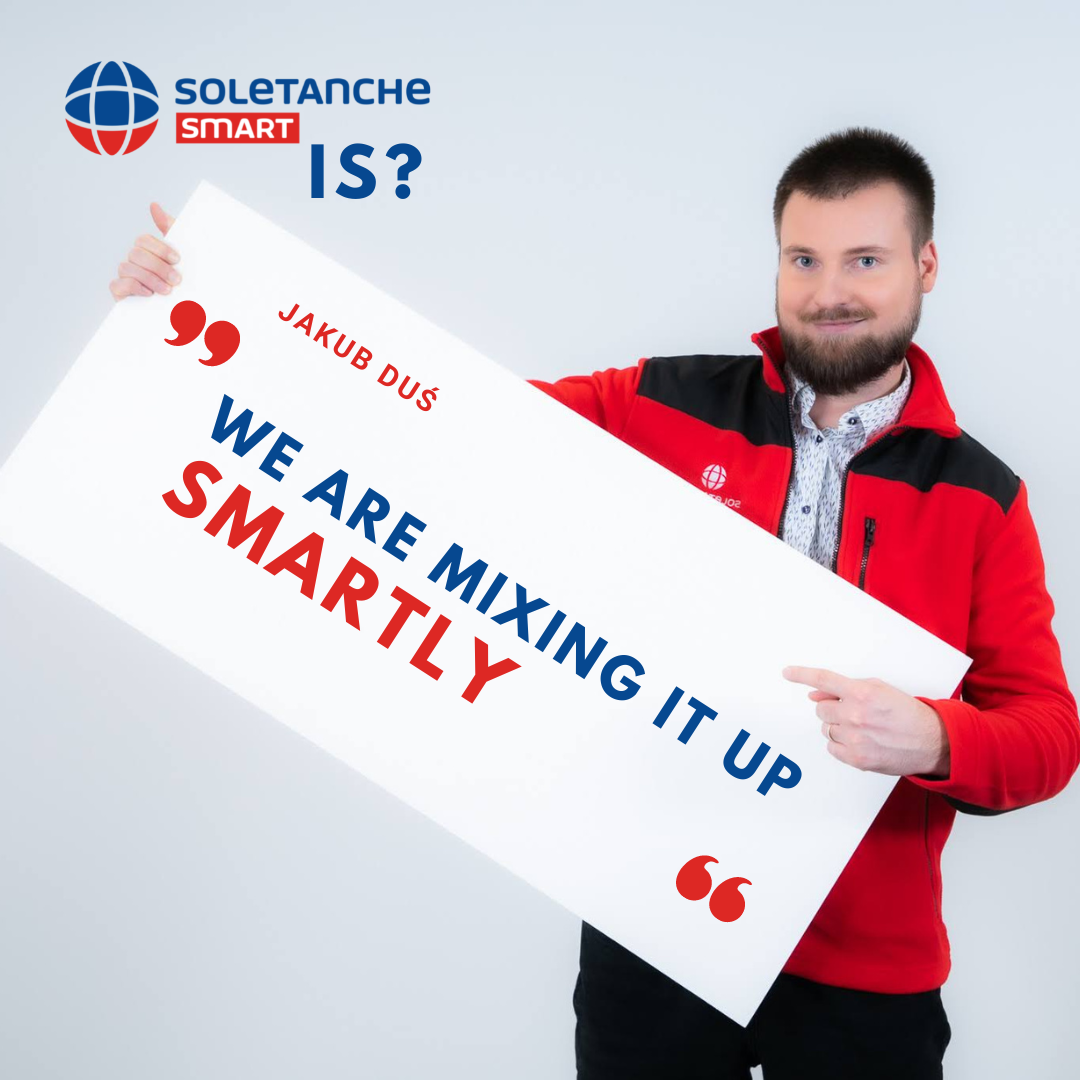 We are mixing it up smartly
Another advantage of this solution being integrated into a larger organisation such as Soletanche Polska is taking advantage of its technical resources!
"This means that the basic solution can be optimised. A smart pricing method both saves time in these responses, while providing the client with a more economical and efficient solution. Because what sets us apart from smaller companies is that we have a wider technical base. We can therefore use several technologies and so be more adaptable in our working methods for large contracts," explains Jakub Duś, Works Manager
SMART is: Comprehensive offer, attractive price, experience, technology mix, shorter execution time, quality guarantee.
Be SMART – Build on us