Nicholson's begins work on Chimney Hollow Dam
Nicholson Construction has recently mobilized its teams to realize waterproofing work on the Chimney Hollow Reservoir in Loveland, Colorado.
The new reservoir is part of a collaborative effort by twelve Northeastern Colorado water providers to improve the reliability of the Windy Gap Project, which is located near the Town of Granby on Colorado's West Slope. The Windy Gap Project consists of a diversion dam on the Colorado River, a approx. 550 000 m3 reservoir, a pumping plant and a 10 km pipeline to Lake Granby.
The Chimney Hollow Reservoir will improve the reliability of the Windy Gap project by providing 111 million m3 of dedicated storage capacity that will supply a reliable 37 million de m3 of water each year for future generations.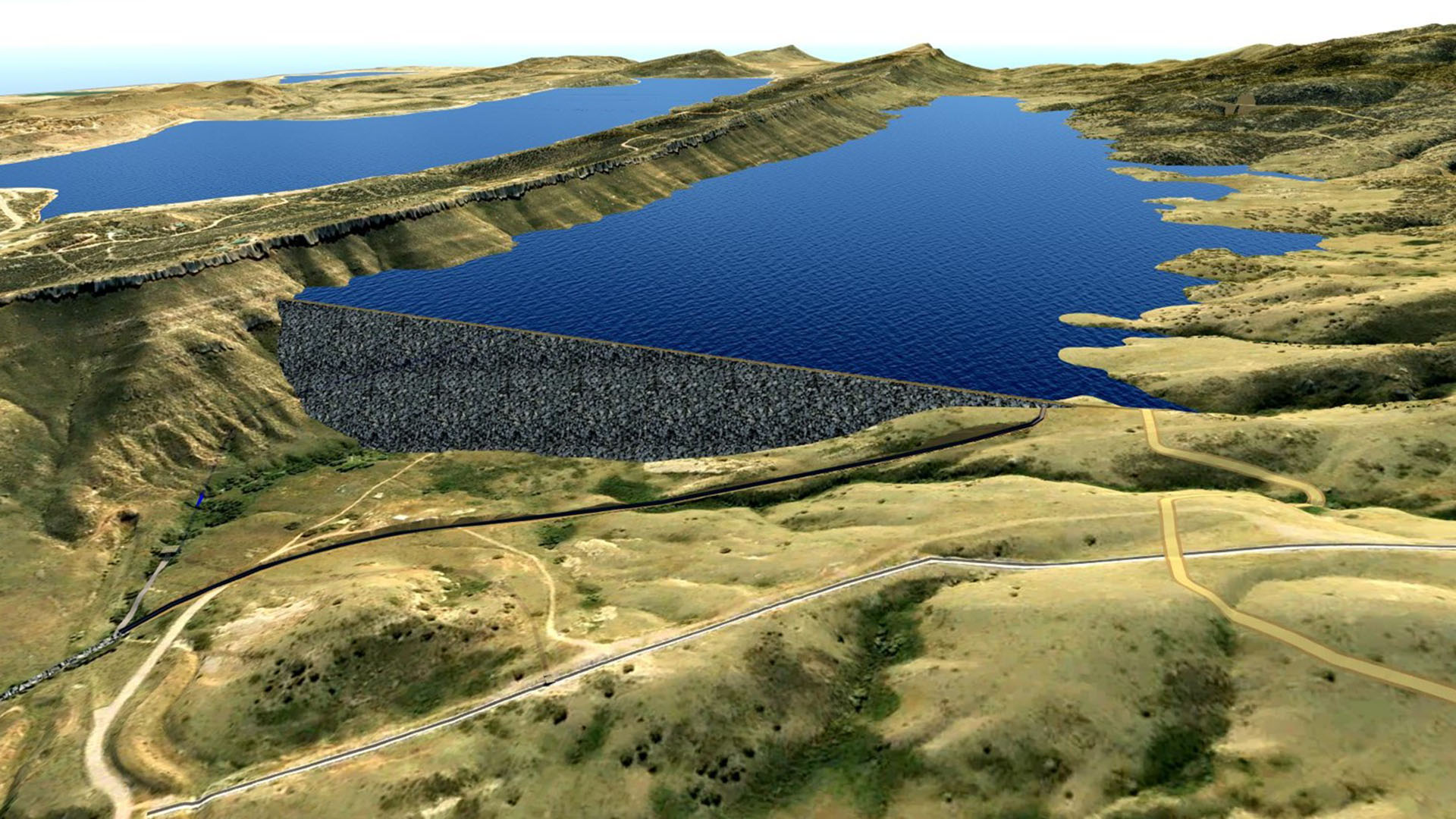 General Contractor Barnard Construction Company awarded Nicholson Construction the contract for 1 km grout curtain, installed at depths between 15 and 100 meters, for the construction of the new asphalt core dam.
Nicholson's contract includes rock drilling, water pressure testing and grouting.
"This is project is going to have an important impact on the surrounding communities water supply for generations to come," said Ron Hall, Vice President of Operations for Nicholson. "We're happy to bring our team and our expertise to this project."
Nicholson's work on the project will be completed in summer of 2023.
With the Chimney Hollow Reservoir, Nicholson is participating in a new project that addresses important environmental issues.