New prefabricated plant in Colombia
Soletanche Bachy Colombia is proud to present its new prefabricated plant, bringing together over 20 years of experience and innovation.
In October we held the launch of our prefabricated Plant located in the area of Tenjo, on the outskirts of the city of Bogotá. The event was attended by Juan Fernando Uribe, our executive director, Alfonso Martínez, director of the PREFA brand, César López, director of the Prefabricated Plant and the other directors of the companies of Soletanche Bachy Colombia.
Our new prefabricated plant is built over a site of 21,000 m2 and has 6 production lines and 3 lines of aggregate mixtures, giving us a monthly production of 7,000 m3, 40% more than we produced previously.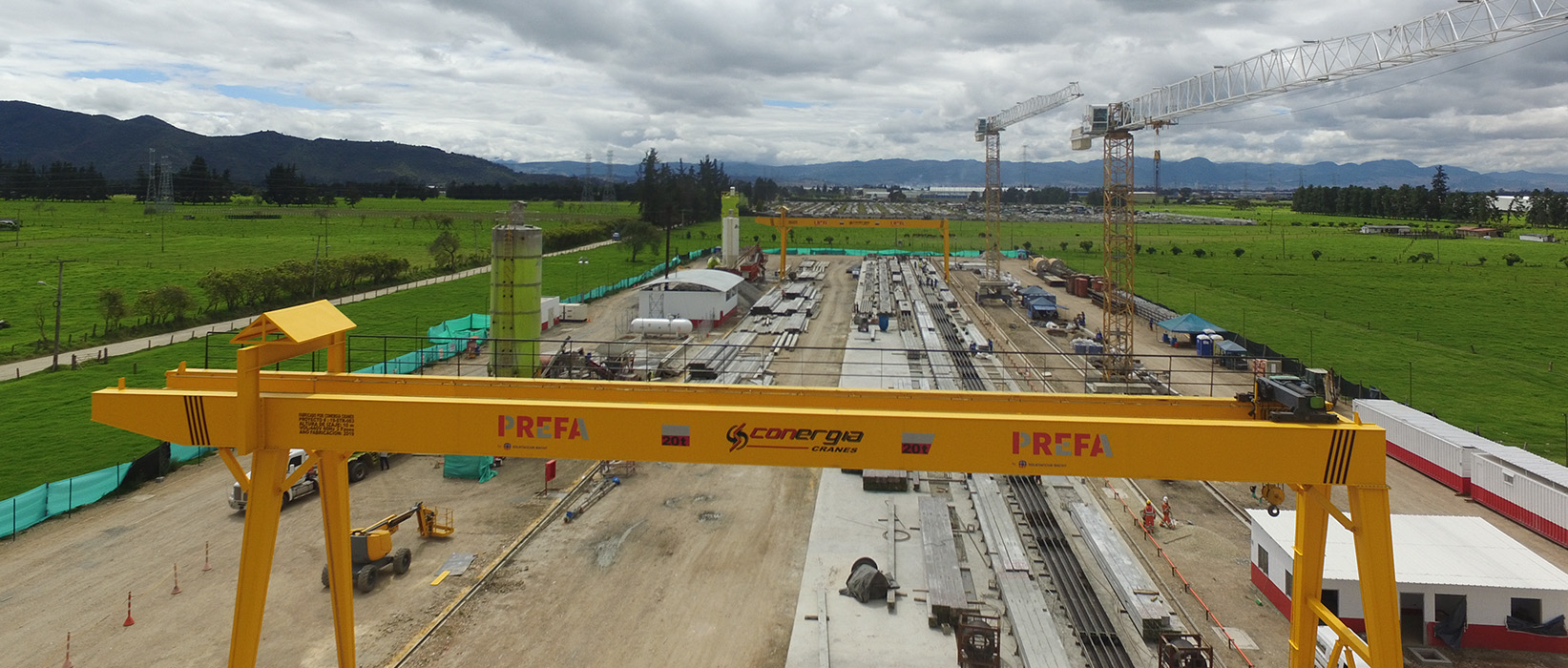 Having a larger production space will allow us to optimise our manufacturing time and broaden the product range so we can continue to position ourselves as pioneers in prefabricated solutions. Furthermore, the change of technology in the boilers will enable us to help reduce energy and fuel consumption, an initiative in favour of the planet that will mitigate the carbon footprint.
Click on the following video and relive with us the highlights of our opening. At Soletanche Bachy Colombia we are engineering of value, development and innovation.