Launch of the worksite for the Champigny sur Marne stormwater decontamination plant!
In April 2020, the consortium made up of Soletanche Bachy France, Bessac (microtunneling work), the NGE group (civil engineering and earthworks), Sources and Satelec (equipment manufacturers) was awarded the contract to construct the stormwater decontamination plant on behalf of the Val-de-Marne department.
This is a project with a strong environmental dimension since, as part of the Water and Swimming Quality Plan, it has been identified as one of the 23 sites where swimming will be possible from the banks of the Seine and the Marne during the 2024 Olympic and Paralympic Games.
The project is funded by the department of Val-de-Marne, the Seine-Normandie water agency and SIAAP. The project includes four structures, to recover, transport, store and then treat rainwater.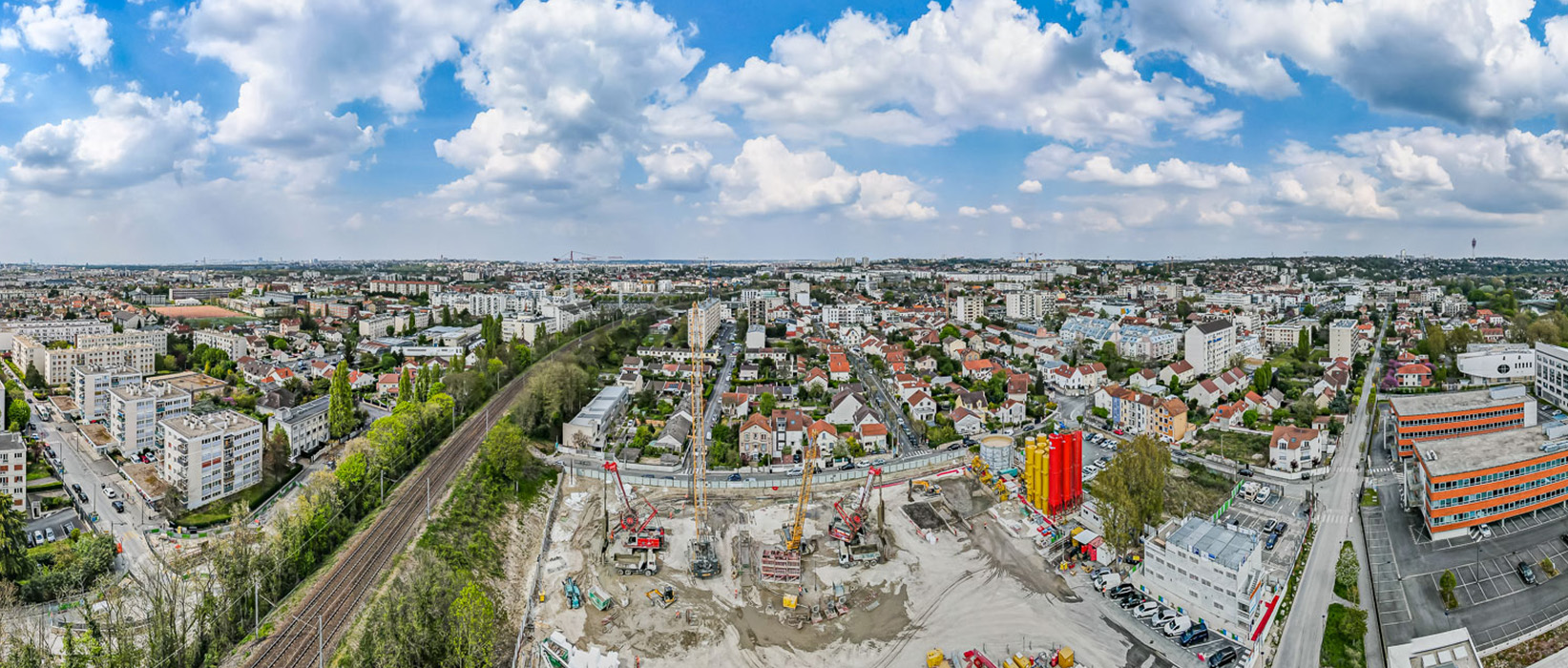 The main structure is the decontamination plant, made up of an underground tank in a bi-lobe shape (two interconnected cylinders 36m deep) constructed in a diaphragm wall to allow the storage of 8,000m3 of water and house water pumping and treatment equipment.

The second structure is a small diaphragm wall box, located in the market square, which will act as a water adduction point to collect rainwater from the area.

The third structure is a second diaphragm wall water adduction point, located on Rue de la Plage, the construction of which requires significant preparatory work to divert networks. This structure enables rainwater recovery from the western area of the City.

Finally, the fourth structure consists of rain supply and discharge sewers connecting the adduction structures to the bi-lobe treatment tank and then to the final outlet created on the banks of the Marne river during a previous operation.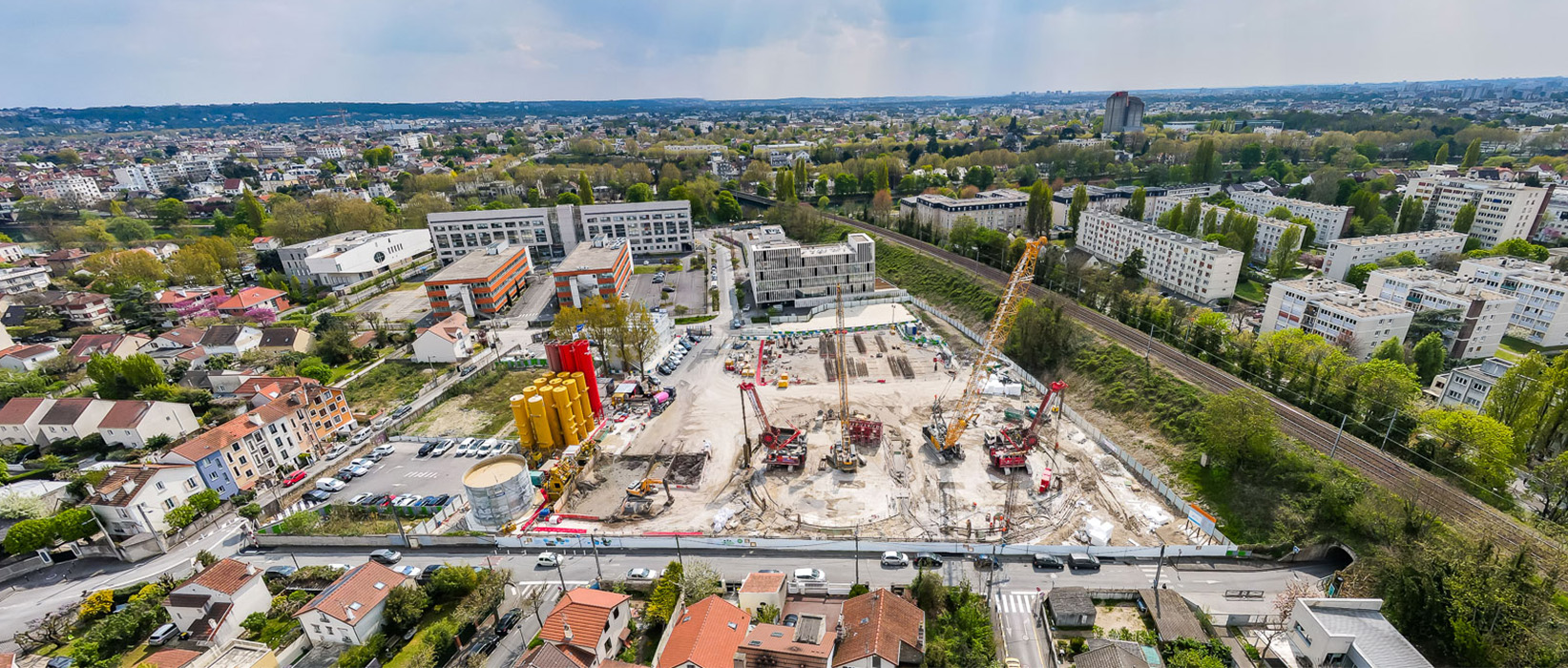 There are five sewers constructed underground using the microtunnel technique:
one DN1800 sewer made from reinforced concrete, curving 600m between the market place adduction structure and the main structure,
two DN1000 GRP sewers and one DN800 GRP sewer that span the SNCF rail tracks separating the adduction structure on Rue de la Plage and the main structure along a length of approximately 65m,
one DN1200 GRP sewer that runs parallel in a curve with the SNCF rail tracks for 160 m and through which all the purified water travels to the existing discharge structure.
Construction of the DN1800 sewer will begin in October this year. The GRP microtunnels are expected to be installed from March 2022.