ForSHORE by Soletanche Bachy France: New collaborative acquisition at Port-la-Nouvelle
The Port-la-Nouvelle region is known for its strong winds. What better place to build two pilot floating wind farm projects!
The Occitanie region selected the consortium formed by Soletanche Bachy France (main contractor)/Menard/Buesa/Buesa TMF/VCMF/GTM SO TP GC/SDI to construct a heavy quay, associated dredging work and the creation of platforms, for the construction and assembly of infrastructures within a new harbour basin.
Soletanche Bachy France reinforces its experience in the field of port works, and thus expands the portfolio of references of the brand ForSHORE by successfully implementing two of the four pillars of the project – Design + Build – as Main Contractor.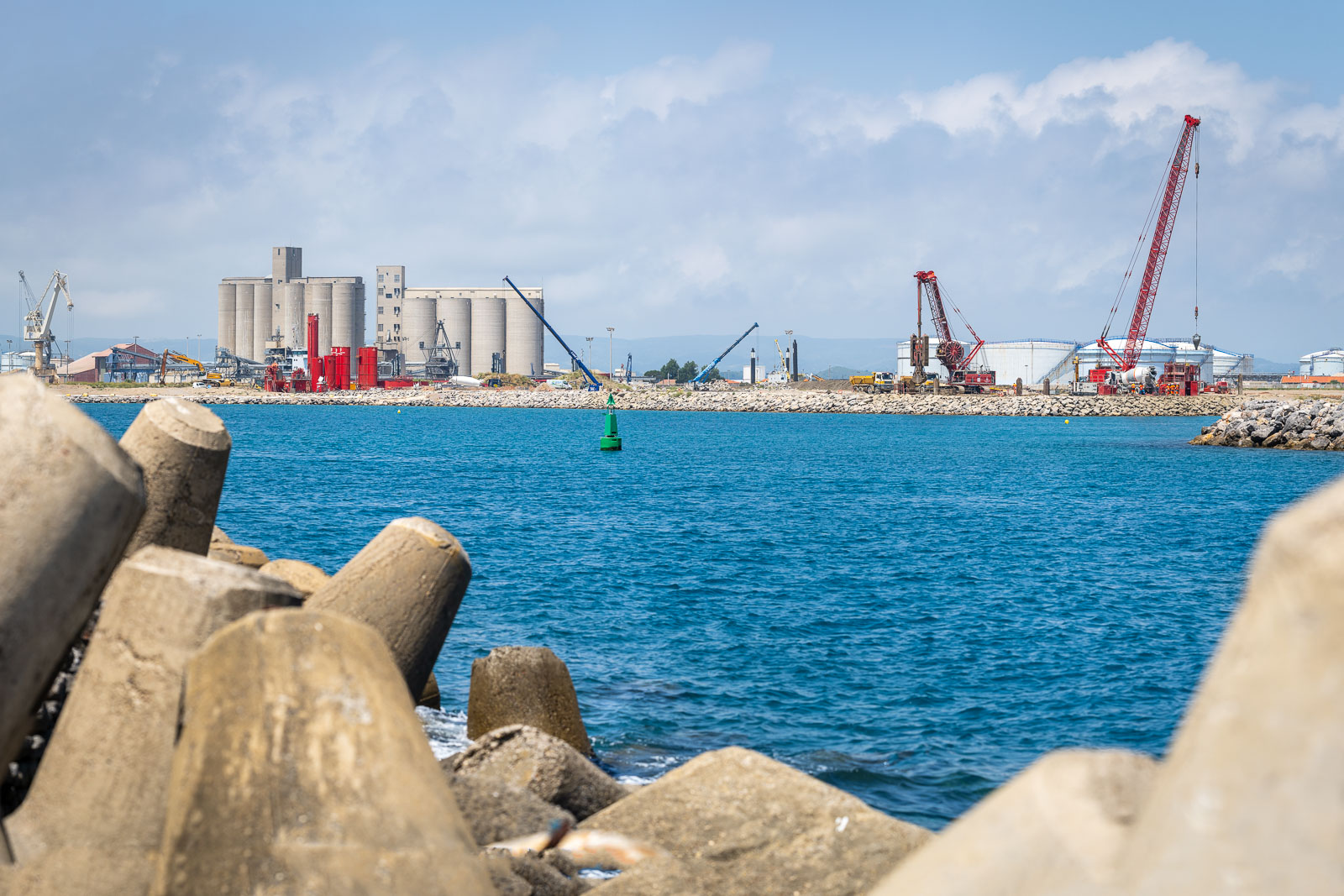 The works began in July 2019 with an additional geotechnical survey phase. This enabled Soletanche Bachy to refine the design studies for the quay with a diaphragm wall anchored on a rear curtain wall comprising metal piles. From September 2019, the silty sands present on the site of the future quay and platforms were removed using a mechanical digger on a floating pontoon, then transported and dumped offshore.
A temporary dike was then built from backfill in order to use the diaphragm wall equipment (KS grab). This dyke also acts as an enclosing dyke for hydraulic backfill executed from December 2019. A stationary suction dredger and another in operation collect marine sands from offshore and tip them on the port's old damping beach. Despite difficult weather conditions and a particularly heavy swell for the time of year, the platform on which the vibrocompaction work was to be carried out was able to be designed.
The environmental specifications are particularly important on this project. The workers were made aware of this.
The diaphragm wall work is expected to be completed in early August 2020. The following operations will then follow: capping beam, earthworks, driven of the tubes for the rear curtain wall, installation of anchors, soil improvement, removal of polluted marine sediment, creation of a slope to protect the connection between the diaphragm wall and the channel, and mass dredging.