Bachy Soletanche Group Limited (BSGL) to build the foundations of a major property development in Hong Kong
A future centrepiece on Hong Kong's new waterfront
A project requiring advanced technical expertise in a complex environment
Contract worth about €80 million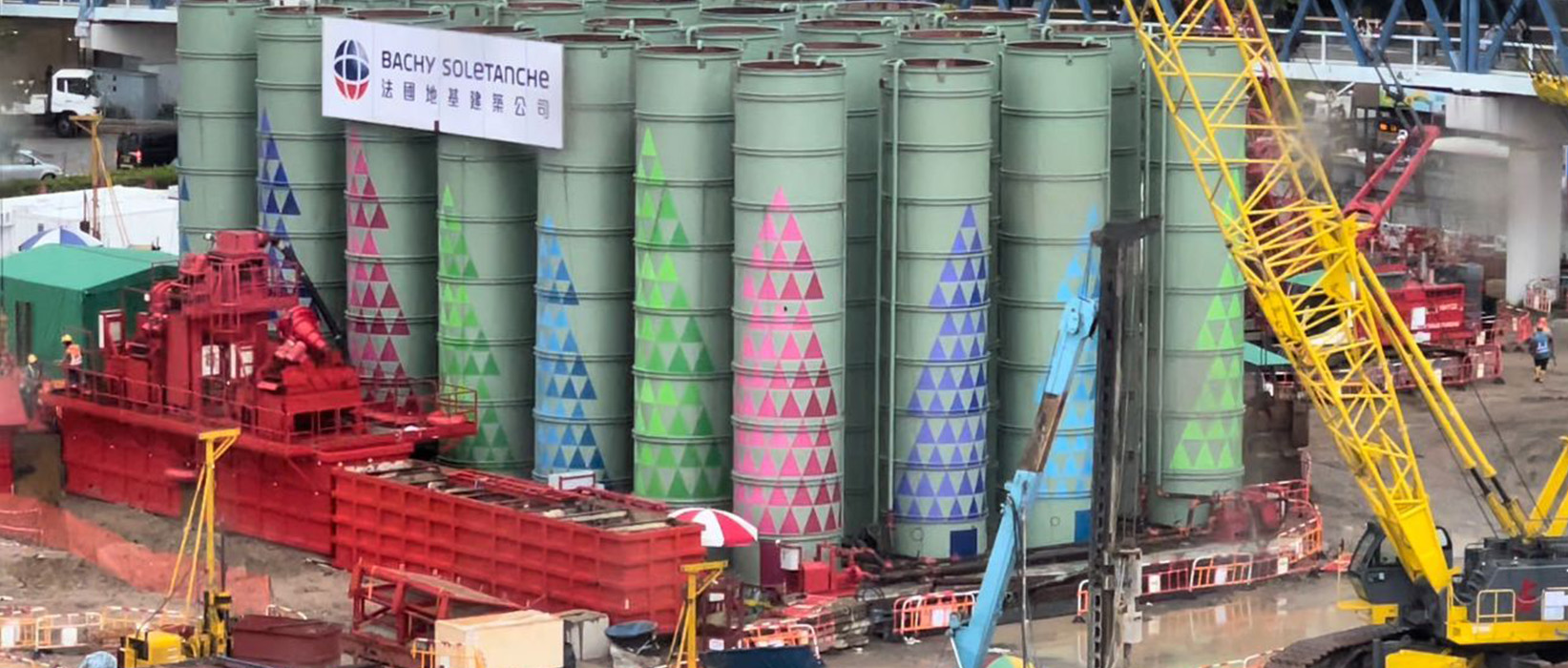 Our BU in Hong Kong Bachy Soletanche Group Limited was selected to build the foundations of a major property complex in Hong Kong's Central business district.
Worth about €80 million, the contract includes the construction of diaphragm walls and bored piles. Scheduled for completion by 2024, the works will be conducted in a highly complex environment, with a worksite cut in half by an underground urban motorway (Central Reclamation phase III done by BSGL in 2010) and immediately next to a dyke, a pedestrian bridge and the metro.
A part of the wall will be built with low headroom using two compact Hydrofraise® machines HC05, one of which will be equipped with grippers for drilling into very hard ground. These machines, designed and manufactured by Soletanche Bachy specifically, demonstrate the company's recognized technical expertise.
With some 50 years of experience operating in Hong Kong, Soletanche Bachy has participated in numerous large-scale projects (dams, metro lines, high-rise buildings) and, more recently, in the construction of the third runway at Hong Kong International Airport and in foundation works in the West Kowloon cultural district.