RTE continues its commitment to the teams of Soletanche Bachy Fondations Spéciales
For more than 20 years, RTE (the French power transmission system operator) has relied on MCCF (now SBFS) to ensure the maintenance and safety of the foundations that support its overhead transmission lines. The relationship extends further than that, because whether directly or as subcontractors, the company's development and electrical substation teams have been involved consistently in projects commissioned and run by this customer renowned for its exceptionally demanding standards in terms of safety, quality and procedure compliance.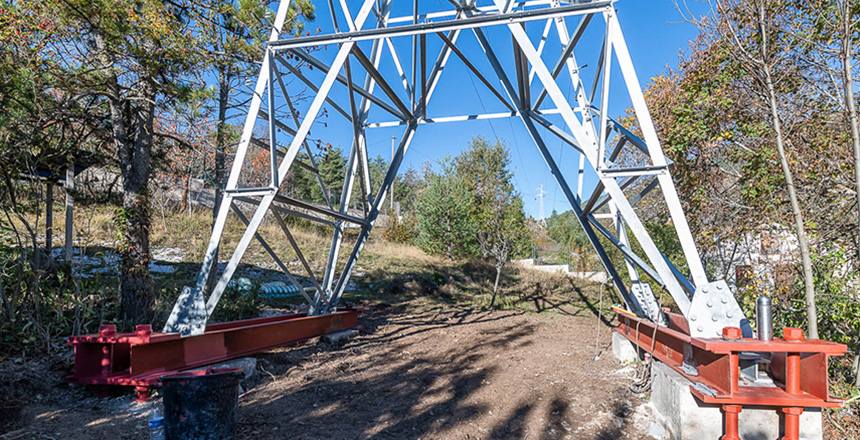 In 2010, RTE introduced its MCFS framework contract specific to special foundation works, based on a small number of carefully selected, approved and audited contractors. The tendering process for the fourth of these multi-year framework contracts – MCFS4 – began in mid-2020.
It was under its new name of Soletanche Bachy Fondations Spéciales (SBFS) that the company worked closely with partner Omexom Nîmes Souterrain (VINCI Energies) to put together its best-possible technical and financial tender in the context of competition made particularly fierce due to the uncertainties around Covid-19.
One of the special features of this contract is that it requires the input of every area of SBFS expertise: development, design, micropile, pile and civil engineering. Contractors are also required to define their own structural calculation rules in the form of a formal document which must then be approved by the customer.
At the beginning of December 2020, we were extremely proud to learn that we had been selected for a part of all RTE projects. A decision that rewards everyone's commitment.
As a result, Soletanche Bachy Fondations Spéciales has three more years in which to continue demonstrating to RTE the high quality of its teams, its commitment to safety and minimal environmental impact, its good ideas and how its culture of innovation delivers the best-possible response to the constraints of its clients' projects.